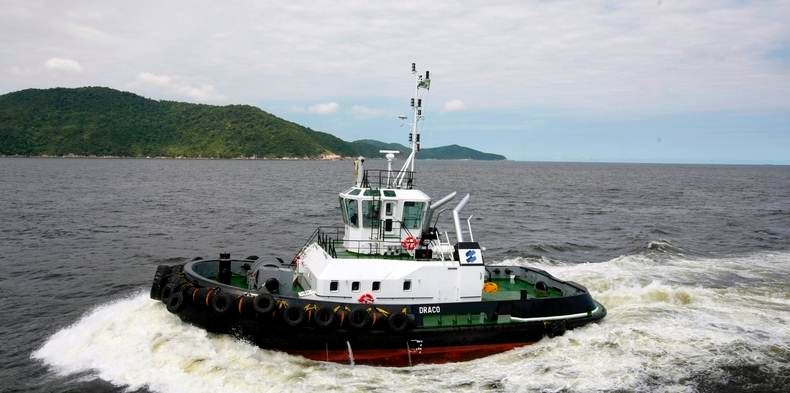 Damen Shipyards has won a contract from Wilson Sons Brazil to design 12 tugs destined for the Brazilian market.
Of the 12 Damen ASD tugs, ten will be type 2411 and two will be of the new 3212 type; the vessels will be built at the Wilson Sons shipyard in Guarujá, São Paulo, Brazil.
Five of the ten ASD 2411 tugs will have a 55t bollard pull and the remaining will have a 70t bollard pull. All the vessells will meet the latest IMO and MLC 2006 crew accommodation and comfort regulations.
The two new ASD 3212 tugs will have a bollard pull of 80t, an extra-thick 'double sausage' fendering for improved energy absorption and a high bow to keep the foredeck dry.
Under the deal, Damen will provide drawing, engineering and materials packages to Wilson Sons with the first construction package scheduled to be delivered in January 2013.
The vessels are designed for working in seas with three-metre wave heights and are suited for operations in Brazil's offshore oil industry.
Following the construction of all twelve tugs by the end of 2015, they will be operated for Wilson Sons subsidiary Saveiros Camuyrano Serviços Maritimos.
Wilson Sons provides services in harbours, inshore and out at sea with a fleet of about 75 tugs, of which around 50 tugs are Azimuth Stern Drives, most of which are Damen-standard designs.
---
Image: Construction of all 12 Damen ASD tugs at the Wilson Sons shipyard in Guarujá, Brazil is scheduled to be completed by the end of 2015. Photo: Damen.