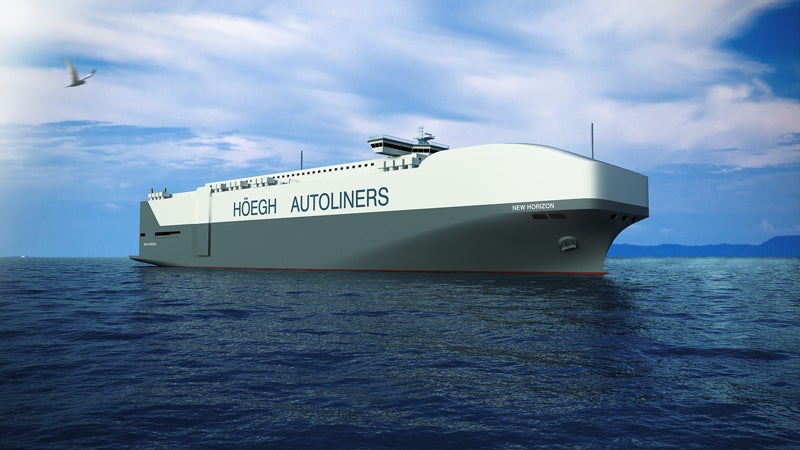 Deltamarin has won a contract from Xiamen Shipbuilding to provide the design for three next-generation pure car truck carriers (PCTCs) on order from Höegh Autoliners, including options for additional vessels.
Under the deal, Deltamarin will provide a complete basic design package for the new-build vessels.
The new post-panamax type PCTCs will be built according to a collaborative design developed by Höegh Autoliners and Deltamarin, and will have a higher cargo capacity compared to existing PCTCs.
Scheduled to be delivered from 2015, the new vessels will have a carrying capacity of 8,500 cars and the flexibility to carry high and heavy project cargo.
The vessels will also be equipped with technology to reduce fuel consumption and limit their impact on the environment.
Höegh Autoliners CEO Ingar Skiaker said that with the new vessel design, the company will be able to cater for a greater variety of cargo and add flexibility to its fleet.
"The order is a continuation of our fleet renewal program, replacing older vessels that will be phased out within the same time frame," Skiaker said.
Xiamen Shipbuilding has already delivered four PCTCs to Höegh Autoliners in 2010 and 2011, including the Höegh Xiamen, Höegh Beijing, Höegh Maputo and Höegh Singapore.
Höegh Autoliners operates 60 PCTCs to transport cars, heavy machinery and rolling goods.
---
Image: Höegh Autoliners' new Deltamarin-designed PCTCs will be delivered by Xiamen Shipbuilding from 2015. Photo: Höegh Autoliners.