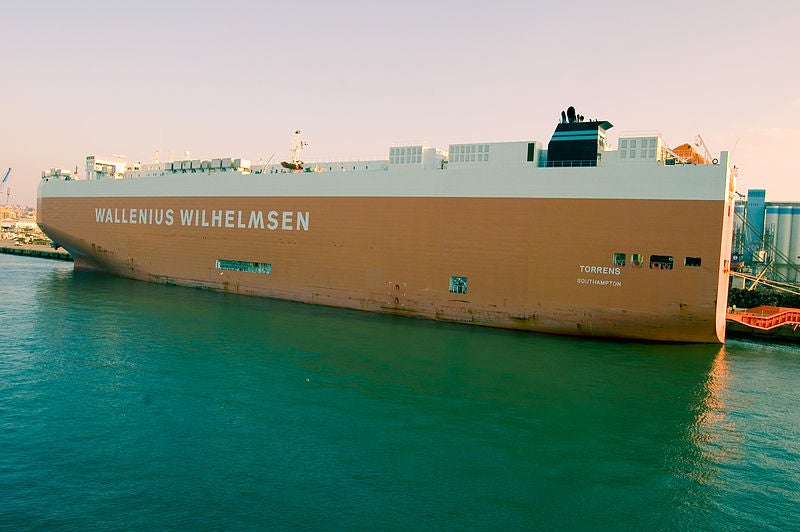 Deltamarin has secured a contract from Tianjin Xingang Shipbuilding Heavy Industry in China to design two Post Panamax car carriers to be built for Swedish shipowner Wallenius Lines.
The €3.5m contract, which also includes an option for two more of the vessels, is expected to be complete in one year.
Prior to the new contract, Deltamarin developed the outline and contract design together with the shipyard for the owner.
As per the new deal, Deltamarin will carry out the main design work at its offices in Europe, while some detail design work will be conducted by the company's Chinese design partner from the CSIC group.
The ro-ro pure car truck carriers will be used to transport rolling cargo like cars, trucks and other vehicles, as well as high and heavy rolling cargo.
Each of the vessels will be 200m long with a beam of 36.5 m, have an optimised hull design and will be equipped with energy-saving features to reduce fuel consumption.
Deltamarin said the vessels will have a capacity to carry 8,000 cars and are designed to offer improved fuel efficiency and ensure low environmental impact.
Wallenius Lines ordered the vessels in June 2013 with scheduled delivery for 2015 and 2016.
Following the delivery, the vessels will be operated by Wallenius Wilhelmsen Logistics, half-owned by Wallenius Lines.
Wallenius currently operates a fleet of 160 vessels along with its partners, out of which 36 are wholly or partly owned or long-term chartered by Wallenius Lines.
---
Image: Wallenius currently operates a fleet of 160 vessels. Photo: Courtesy of Taras Kalapun.