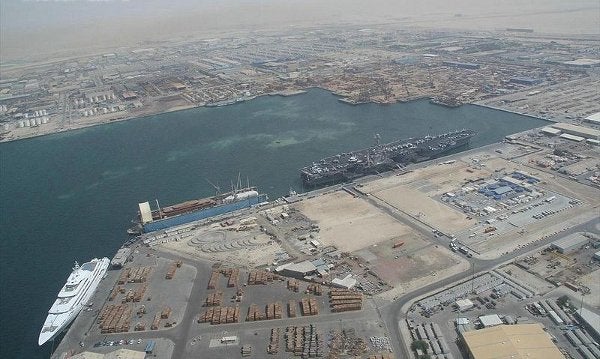 Dubai-based marine terminal operator DP World has awarded a contract to a joint venture (JV) between Toa and Soletanche Bachy to develop the new $850m container terminal at Jebel Ali in Dubai.
Under the deal, the TOA-Soletanche Bachy JV will design, build, commission and provide required terminal infrastructure at the third terminal.
The deal will also see deepening of the channel depth to receive super post-panamax next generation container ships with capacity up to 18,000teu at the terminal.
According to the port operator, the new terminal, which will have a quay length of 1,860m, a draft of 17m and a 70 hectare storage yard, will increase capacity at the port by four million teu per year.
Upon completion in 2014, the new terminal will increase the total capacity at the Jebel Ali port to 19 million teu.
DP World senior vice president of planning and development Adnan Al Abbar said, "We are confident that Terminal 3 will further boost Jebel Ali's regional leading position when it opens for business."
Following completion, the new terminal will be equipped with 19 ship to shore (STS) quay cranes and 50 rail mounted gantry (RMG) cranes to handle the world's largest container vessels in the future.
The terminal is also expected to help DP World handle the future demand of commodities trade, especially with the new airport in Jebel Ali picking up cargo throughput that will create the region's biggest sea-to-air cargo facility.
In the first six months of 2012, DP World, UAE region, of which Jebel Ali is the leading facility, handled 6.6 million teu, reporting an increase of 7.3% compared to the same period last year.
---
Image: The new container terminal will increase capacity at the Jebel Ali port by four million teu per year bringing the total capacity to 19 million teu by 2014 Photo: Imre Solt