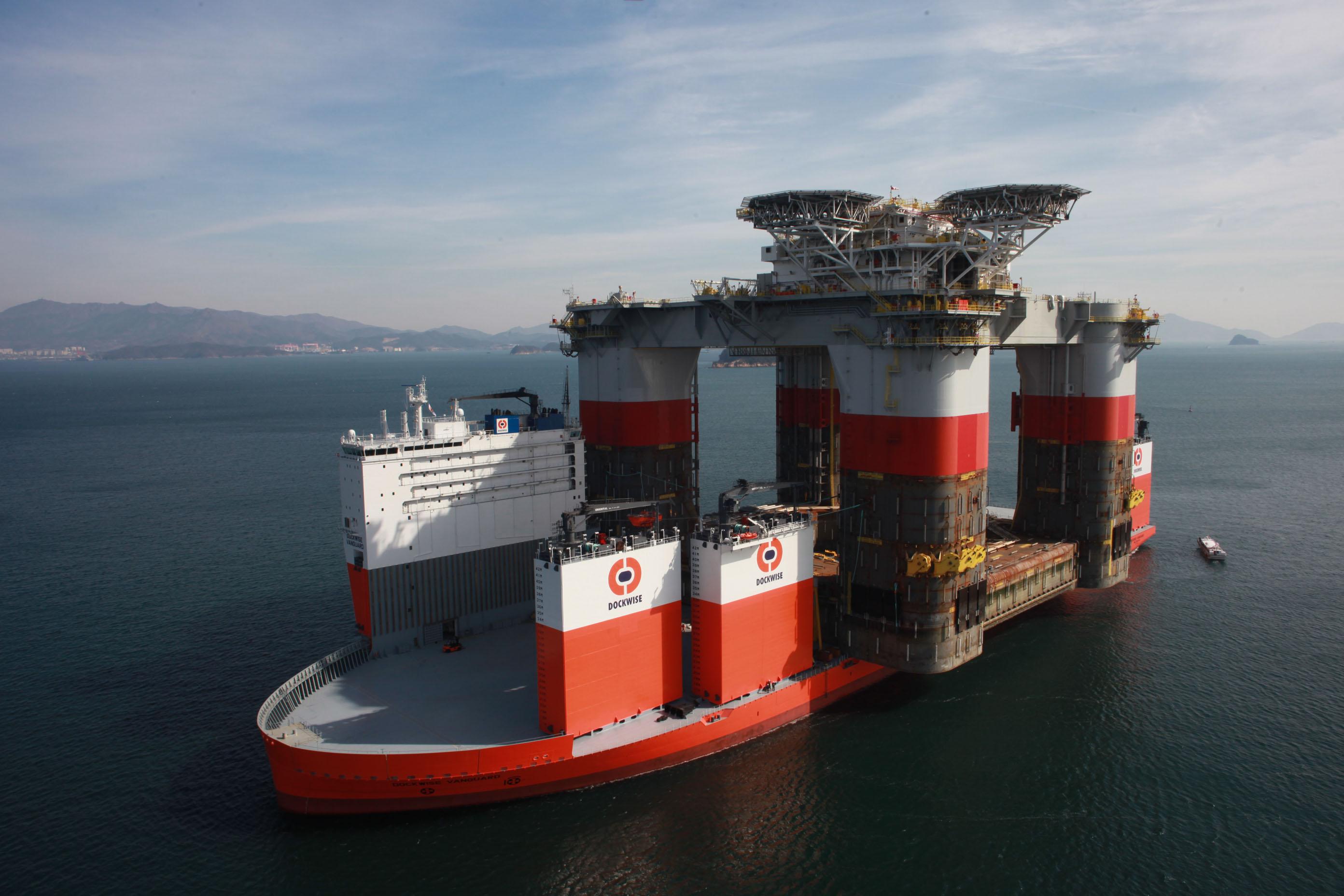 Emerson Process Management has secured a contract from Bermuda-based marine transport firm Dockwise to provide the control systems that help maintain stability and structural integrity for its semi-submersible heavy transport vessel, Dockwise Vanguard.
The new vessel, which is the largest of its kind in the world, is designed to transport heavy marine structures and offshore dry docking, allowing oil and gas operators to design and build larger and heavier offshore structures such as floating production storage and offloading (FPSO) vessels.
Under the deal, Emerson will deliver a ballast control system that will help the Dockwise Vanguard submerge and rise while maintaining stability and integrity.
According to Emerson, the ballast control relies on tank gauging systems that offer accurate level measurements for load calculations as well as high level and overfill alarms.
The vessel will also be equipped with Emerson's Smart Wireless technology to calculate and send tank level data to the wheelhouse.
Dockwise fleet supervision manager Eugène van Dodeweerd said conditions in the offshore environment require easy-to-operate ballast control systems.
"Emerson's reliable and highly sophisticated ballast control technologies are an important factor in allowing us to provide this first-of-its-kind carrying capacity, as well as provide a dry dock capability at offshore production sites for repair and retrofit, which saves significant time and money," van Dodeweerd said.
The bowless design and 110,000t-loading capacity of the vessel helps in fabricating megastructures, as well as loading and carrying them to remote offshore wells or production sites, the company said.
---
Image: Emerson's ballast control system will help Dockwise Vanguard submerge and rise with stability and integrity. Photo: Emerson Electric.