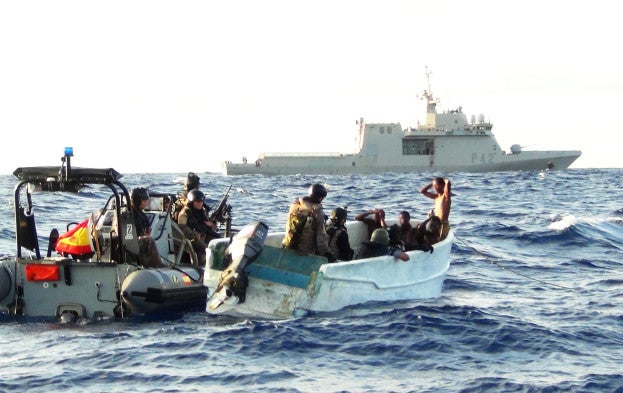 The European Union (EU) has agreed to provide €37m to strengthen counter-piracy efforts in several Eastern and Southern African countries.
The money will be provided in support of promoting the Regional Maritime Security (MASE) programme, which is part of a wider package of development and political efforts by the EU in Somalia and the wider Horn of Africa region.
According to reports, the region's waters have become the most dangerous in the world over the past decade.
European Commission development commissioner Andris Piebalgs said the new support marks a step forward in the fight against a complex problem like piracy.
"Strengthening security in the maritime routes is crucial for us because it will help boost trade and growth in the region, which would enormously improve people's lives," Piebalgs said.
According to the EU, the number of ship attacks in the region has dropped from 299 attacks in 2011 to 111 attacks in 2012, a reduction of over 62%, while hijacking incidents have dropped from 25 to 12.
Regional piracy statistics have remained low in 2013 but the European Commission warns that the situation remains reversible.
European Commission high representative Catherine Ashton said the new funding forms part of the commission's approach to help countries in the region deal with the causes and symptoms of piracy.
"We have made huge strides over the last few years, and this money will help to build on the progress we have made by strengthening legal systems, improving financial controls and training young men to find alternatives to piracy," Ashton said.
The new investment will help in developing the legal and judicial systems of countries in the region to better equip them for the arrest and transfer of pirates.
The maritime authorities of these countries will also be given training to prevent the movement of funds secured from piracy.
Surveillance and patrol of the coastline will be improved by sharing expertise and implementing training, and also by offering material logistic support on security.
The programme will also see anti-piracy awareness campaigns carried out in areas of Somalia where piracy is common.
---
Image: A boarding team from Spanish EU naval force warship ESPS Rayo board a suspicious skiff. Photo: EUNAVFOR.