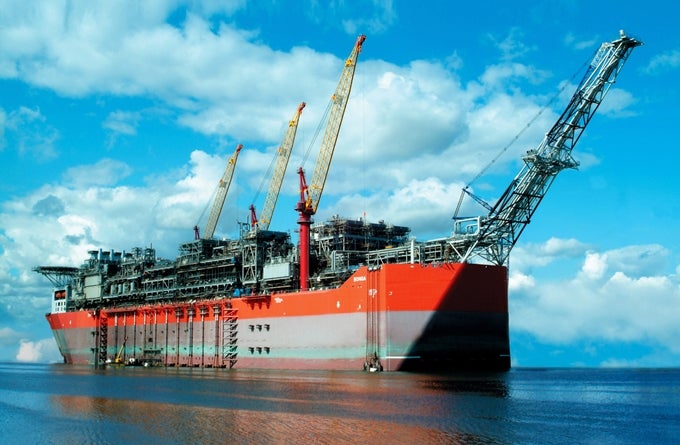 The total value of orders for floating production vessels reached $11bn in recent months, according to a report from International Maritime Associates (IMA).
Ten production floaters have been ordered since March 2013, including a $3bn FPSO for Nigeria, two $1.8bn FPSOs for Brazil, a $1.8bn FPSO for the UK, a $1.3bn production barge for the Congo and a $1bn FPSO for the Gulf of Mexico.
IMA said that 269 floating production units are now in service or available, and the number is 22% more than five years ago and about 80% higher than ten years ago.
FPSOs account for 61% of the existing systems while the remaining comprised production semis, tension leg platforms, production spars, production barges and floating regasification/storage units.
According to the report, 12 FPSOs and one Semi are off field and available for reuse, resulting in an overall utilisation rate of 95.2% and another 93 floating storage/offloading units without production capability are in service.
The report revealed that 72 production floaters are on order with current order backlog consists of 40 FPSOs, six production semis, five TLPs, four spars, one barge, four FLNGs and 12 FSRUs.
Delivery of the equipment is expected to increase the production floater inventory by 27%.
The order backlog includes 46 units, which utilise purpose-built hulls, 26 units based on converted tanker hulls, and one unit being modified from an existing production semi. Of the production floaters being built, 41 are owned by field operators and 31 are being supplied by leasing contractors.
Brazil is placed first in orders for production floaters with 23 units currently being built to use in the country's offshore, which constitutes 32% of the order backlog.
IMA head Jim McCaul said potential deepwater projects should grow significantly over the rest of the decade.
"Oil demand keeps growing, the futures market points to $90+ oil through the decade, deepwater drill contractors are running at full load and 90+ additional drillships/semis are scheduled for delivery over next few years," McCaul said.
"These new drill units will increase deepwater drill capability by 30% and remove a bottleneck that has constrained E&D in deepwater."
McCaul added, "Deepwater projects compete for a place in capital expenditure plans – and investment opportunities in tight oil and shale gas could cause some deepwater projects to slip from oil company capex budgets. This could be occurring now."
---
Image: In June 2013, Samsung Heavy Industries won an order for the world's largest FPSO, worth $3bn. Photo: Courtesy of Samsung Heavy Industries.