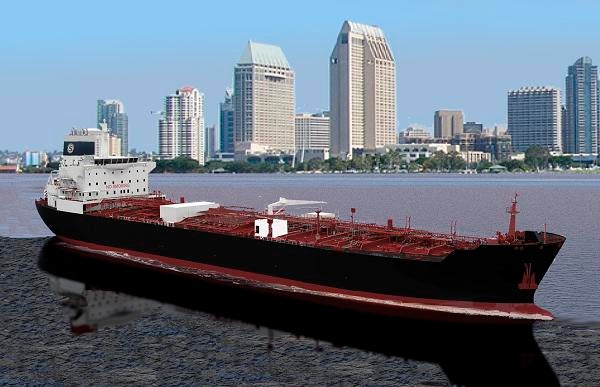 General Dynamics Nassco, a wholly-owned subsidiary of General Dynamics, has signed a contract with Seacor subsidiary Seabulk Tankers for the construction of two LNG-conversion-ready product carriers.
Each of the new 610ft-long tankers will have deadweight tonnage of 50,000t and cargo capacity of 330,000 barrels.
The construction of the first tanker will begin in late 2014, while deliveries are scheduled for the second quarter of 2016 and first quarter of 2017.
The construction will be carried out at the Nassco shipyard in San Diego based on a design by DSEC, a subsidiary of South Korea-based Daewoo Shipbuilding & Marine Engineering (DSME).
The new tankers will be based on DSEC's ECO design, and the tankers will be fitted with environmental protection systems including a ballast water treatment system.
The ECO design also offers improved fuel efficiency through the use of the G-series MAN ME slow-speed main engine and an optimised hull form.
The tankers will have conversion-ready dual-fuel-capable auxiliary engines and the ability to accommodate future installation of LNG fuel-gas system and Type C LNG tanks.
General Dynamics Nassco president Fred Harris said this contract is an indication that NASSCO remains fully committed to continuing to bring the most economical and environmentally sound technology to Jones Act owners and operators.
"We are very pleased to begin a new partnership with Seacor and look forward to delivering two high-quality vessels that will serve Seacor in the Jones Act tanker market for decades," Harris added.
Seacor Holdings executive chairman Charles Fabrikant said the company's decision to build these two new tankers is a demonstration of its continued commitment to the Jones Act.
---
Image: Artist's impression of the Ecotanker to be built by DSEC. Credit: General Dynamics NASSCO.