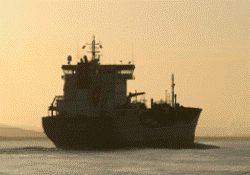 The number of pirate attacks worldwide decreased 32% during 2012 to 297, a five year-low, according to a global piracy report by the International Chamber of Commerce's (ICC) International Maritime Bureau (IMB).
According to the report, the number of attacks has fallen due to a decline in Somali piracy, though East and West Africa remain the regions worst hit by pirates, with 150 attacks reported in 2012.
Globally, 174 ships were boarded by pirates in 2012; 28 were hijacked and 28 were fired upon, while 67 attempted attacks were recorded by IMB's Piracy Reporting Centre.
The number of people taken hostage onboard in pirate attacks has fallen from 802 in 2011 to 585 in 2012, with an additional 26 kidnapped for ransom in Nigeria.
Six crewmembers were killed and 32 were injured or assaulted during the year.
IMB director Captain Pottengal Mukundan said the statistics show a welcome reduction in hijackings and attacks to ships in 2012.
"But crews must remain vigilant, particularly in the highly dangerous waters off East and West Africa," Mukundan said.
About 25% of piracy incidents around the world take place offshore Somalia and in the Gulf of Aden, with 75 reported ship attacks in 2012, down from 2011's 237, while hijacks in Somalia were reduced to 14 in 2012 compared to 28 in 2011.
IMB said navies are carrying out pre-emptive strikes and action against mother ships to prevent piracy off Africa's east coast, but the threat and capability of heavily-armed Somali pirates remains strong.
"The continued presence of the navies is vital to ensuring that Somali piracy remains low," Mukundan said. "This progress could easily be reversed if naval vessels were withdrawn from the area."
According to reports, pirate mother ships and skiffs were seen in the Gulf of Oman, southern Red Sea and the Somali basin, with a number of attacks near the Straits of Hormuz and the energy routes out of the Arabian Gulf.
Somali pirates still have 104 hostages on eight ships as of 31 December 2012 and an additional 23 people were being held on land while negotiations for their release continue.
The piracy rate in the Gulf of Guinea has seen an increase, with 58 incidents recorded in 2012, including ten hijacks and 207 crew members taken hostage.
A total of 27 incidents were reported off the coast of Nigeria in 2012, including the hijacking of four vessels, 13 vessels boarded, eight fired upon and two attempted attacks.
There were 81 instances of petty theft in Indonesian waters in 2012, accounting for over a quarter of global incidents of this type in 2012; 30 vessels were attacked in these waters in the last quarter of 2012.
---
Image: The decline in the number of pirate attacks has been attributed to the increased use of armed guards on vessels, naval protection and crews' application of best-practice security procedures. Photo: ICC Commercial Crime Services.