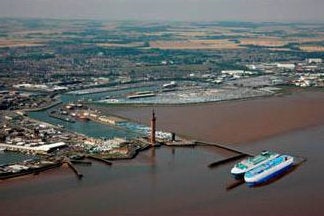 Graham Construction has won a £25m deal from Associated British Ports (ABP) to build a new roll-on/roll-off (ro-ro) terminal on the River Humber at the Port of Grimsby.
The new ro-ro terminal will primarily be used to import cars from mainland Europe.
Graham Construction director Leo Martin said the company has developed an enviable track record for delivering projects in the marine sector and this experience has played a major part in winning this contract.
"We will continue to seek other opportunities to deploy this expertise, while delivering this important and high profile project for ABP," Martin said.
Under the deal, Graham will design and build a new 250m approach span jetty and a 195m finger pier jetty using driven steel tubular piles with a mixture of precast and in situ concrete decks.
Graham Construction will also build an 80m by 30m floating pontoon with a 70m linkspan bridge connecting the pontoon and approach jetty.
Piling has to be carried out during a three month starting from May due to environmental constraints, while the reinforced concrete pontoon is to be cast in a dry dock before being floated, towed to site and positioned.
Other elements of the scheme include 150,000m3 of dredging, construction of a 12,000m2 car park and associated mechanical and electrical works.
Work on Grimsby Port is due to start later this month and is scheduled to be completed in March 2013.
The Grimsby Riverside Terminal will help the port handle more vehicles from key customers such as the Volkswagen Group; Toyota ; Peugeot ; Citroen ; Bentley; and Jaguar Land Rover .
Image: The new roro terminal on Port of Grimsby will primarily be used to import cars from mainland Europe.