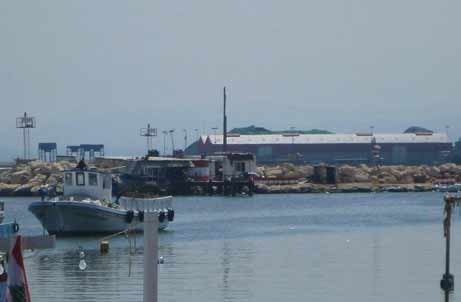 UAE-based port operator Gulftainer has won a concession to develop and operate a new container terminal at the Port of Tripoli in northern Lebanon.
The 25-year concession will see an investment of about $60m in new equipment and machinery for the terminal.
Gulftainer will buy three ship-to-shore gantry cranes, nine yard cranes and new technology in other container handlers and yard management systems.
Following completion, the new terminal will be capable of handling large container vessels operating in the eastern Mediterranean, reducing congestion at the Port of Beirut and acting as a substitute to the ports of Tartous and Latakia in Syria.
Gulftainer managing director Peter Richards said the company will be investing substantial resources into establishing what is required to improve performance levels and bring new business to the region.
"Gulftainer will take the lead with a partnership approach with our global customers, in an effort to improve efficiencies in the supply chain," Richards said.
Through Gulftainer's in-house logistics firm Momentum, the new terminal can now connect Tripoli to its facilities in Umm Qasr Port in Iraq, which would be the shortest distance across the Arabian Peninsula linking the Mediterranean Sea to the Gulf.
The new route will help in avoiding the common congestion points of the Suez Canal and Straits of Hormuz.
Apart from the road network, a 31km rail track will be laid from the terminal in order to connect the two ports.
---
Image: The new Gulftainer terminal will be built with an investment of about $60m. Photo: Gulftainer.