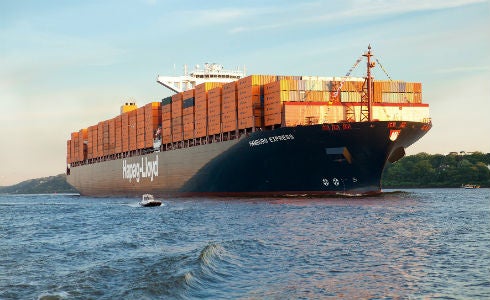 Hapag-Lloyd, a Germany-based transportation firm, is set to install and use the hull integrity management system, GL HullManager, developed by DNV GL, as its central monitoring and reporting tool for hull maintenance activities.
GL HullManager is a fleet management software that provides ship owners, managers and operators hull inspection and thickness measurement support.
The system allows ship owners to plan, track and implement the inspection strategies on their fleet, while reducing repair costs and streamlining internal processes.
Ship owners can completely handle their hull integrity processes, including inspections, reporting, and condition assessments of tanks, cargo holds and coatings.
The use of the vessel-specific 3D model also allows visualisation and assessment of the hull's structural condition.
The hull condition data generated by the system can be made available to any employee in the company, and can be traced over a period of time for each individual vessel.
The data also allows easy comparison of sister vessels from the same fleet.
Introduced in 2011, the GL HullManager system has been deployed in over 350 vessels worldwide.
Hapag-Lloyd technical fleet management director Lutz-Michael Dyck said they are convinced they can get an easier and faster overview of hull conditions across the fleet and much better preparation for dry dockings with GL HullManager.
Hapag-Lloyd GL software account manager Sebastian Eggert said they are proud to welcome Hapag-Lloyd to their user community.
"Hapag-Lloyd set us a very stringent set of requirements they needed the system to meet and we are very glad we were able to match their expectations," Eggert added.
---
Image: The Hamburg Express. Credit: Hapag-Lloyd.