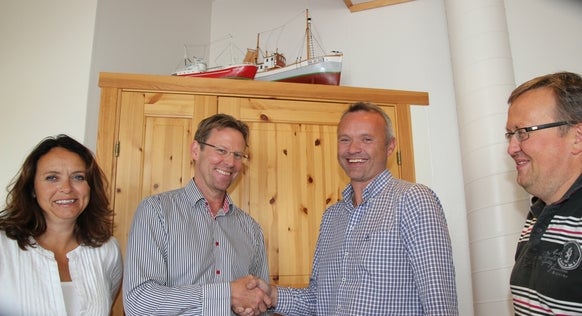 Norway-based Havyard Group has won a NOK250m ($43.15m) contract from Fosnavaag Shipping to design and build a new wellboat.
The contract also includes an option for an additional vessel.
Havyard Ship Technology's shipyard in Leirvik, Norway, will be responsible for the construction of the new vessel, which will follow the Havyard 587 design.
Delivery of the first vessel is scheduled to take place in January 2014, while the optional vessel, if exercised, is expected to be delivered in July 2014.
The Havyard 587 vessel will have three large cylinder tanks for live fish with a capacity of 3,250m³.
The vessel will have a length of 85m, breadth of 16.9m and will be capable of accommodating 12 crew members.
Havyard Design & Engineering (HDE) designer Kjetil Myren said that the Havyard 587 will be equipped with enhanced well boat technology for environmentally friendly transport and equipment for the treatment of live fish.
"The cylindrical cargo tanks and the efficient filter and water treatment equipment make it possible to succeed with sealed transport across longer distances compared to existing boats," Myren said.
"Hull lines and propulsion machinery, a medium-sized main engine with considerably reduced fuel consumption compared to a high-speed engine, are all designed for a high top speed and fuel economic average speed," Myren added.
According to the company, the vessel will also be equipped with a catalytic converter and when fully loaded will travel at a maximum speed of 14 knots, emitting less particulate matter while transporting fish.
Fosnavaag Shipping CEO Olav Remøy said that in order to prevent emissions and to minimise risk of contamination, all water will be UV-treated and to go through a complex two-step filter system.
The wellboat will be outfitted with a system for delousing all fish onboard and the filter system will remove and destroy all lice from salmon, resulting in a low mortality rate for transported fish, according to the company.
Fosnavaag Shipping owns Viktoria Viking, Viktoria Lady and Gripfisk, in addition to the prawn trawler Remøy and the coastguard vessel KV Aalesund.
---
Image: Havyard Group COO Kenneth Pettersen and Fosnavaag Shipping CEO Olav Remøy sign the contract for the new wellboat.Photo: Havyard Group