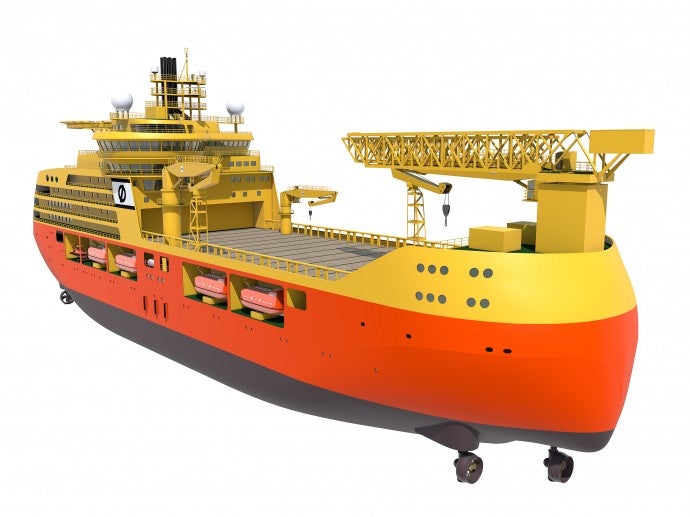 South Korea's Hyundai Heavy Industries (HHI) has secured an order from Norway's Edda Accommodation to build a new mono hull accommodation vessel.
The order, which includes an option for one more similar vessel, will complement Edda's existing accommodation vessel, Edda Fides.
The new offshore accommodation vessel, designed by Salt Ship Design, will have a length of 155m and be capable of accommodating 800 people.
The vessel is scheduled to be delivered in June 2015.
The new vessel will be equipped with a 55.5m heave compensated telescopic gangway, a cargo deck area of 2,000m², a 120t rig support crane and two supply cranes to facilitate cargo handling and construction support.
Other features of the new-build include 850m² of office space, a gym, sauna, two swimming pools, conference rooms and an auditorium.
Following delivery, the new vessel, which is also designed to operate in arctic waters, will offer construction support and additional living quarters for support personnel during commissioning, maintenance and decommissioning of offshore installations.
Edda Accommodation CEO Johan Rokstad said the fleet expansion will allow the company to strengthen its position in the global offshore accommodation sector.
"Due to a proven concept and significantly lower investment and operating cost compared to semisubmersible accommodation rigs, the new accommodation vessels will be highly competitive in a market with anticipated fierce competition," Rokstad said.
The company said Edda Fides, which was delivered in March 2011, has completed projects in the North Sea, the Mediterranean and Australia.
---
Image: Edda Accommodation's new 155m-long mono hull accommodation vessel is scheduled to be delivered by HHI in June 2015. Credit: Edda Accommodation.