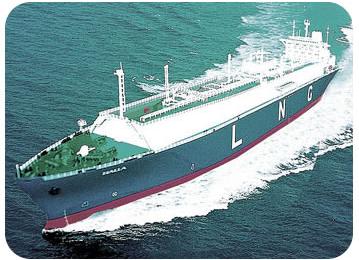 Hyundai Samho Heavy Industries (HSHI), an affiliate of South Korea-based Hyundai Heavy Industries, has launched a new LNG carrier that was built using the on-ground shipbuilding method.
The 162,000m³ vessel, which is claimed to be the first vessel in the world to be built using the on-ground shipbuilding technique, was constructed with an investment of $186.4m.
Ordered by Golar LNG of Norway in February 2012, the vessel is designed for delivering chilled natural gas.
The 289m long, 45.6m wide and 26m deep vessel weighs around 34,000t.
The vessel is manufactured and assembled in the on-land shipbuilding area that has a 1,200t gantry crane, four jib cranes and a floating dock.
Initially, 270 large blocks, an LNG containment system, an engine and a propeller are built and assembled at the shipbuilding site and then the assembled vessel is moved out onto a floating dock by hydraulic skidding.
The LNG carrier is currently undergoing outfitting and painting work, and will be delivered by late July 2014.
The on-ground shipbuilding method offers benefits such as higher productivity and cost-effectiveness, it facilitates efficient utilisation of yard facilities and resources, and improves the safety of working conditions for workers.
HSHI plans to build ten of the 12 LNG carriers under the received order using the on-ground shipbuilding method.
Since the construction of the land-based building site in May 2008, HSHI has built 50 ships using the on-ground method; the current ship is, however, the first LNG carrier to be built on ground.
---
Image: An LNG vessel of Hyundai Samho Heavy Industries. Credit: Hyundai Samho Heavy Industries Co. Ltd.