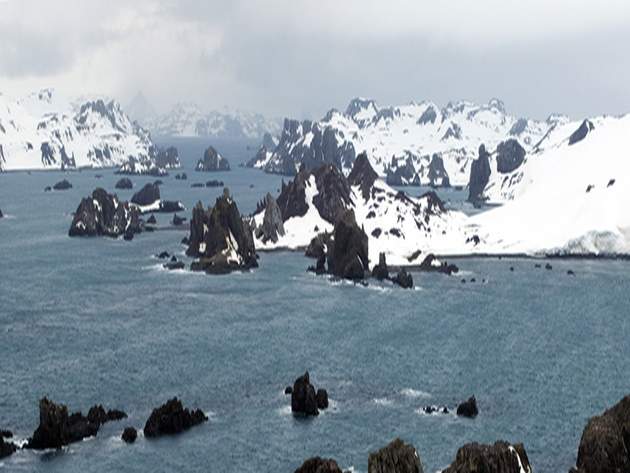 The International Maritime Organisation (IMO) has adopted the new International Code for Ships Operating in Polar Waters (Polar Code).
The Polar Code has been introduced in a bid to protect the polar environment, as well as ensure the safety of seafarers and passengers, owing to the increased number of ships navigating polar waters.
According to the IMO, the code is mandatory for ships traversing the Arctic and Antarctic seas, and will offer major risk mitigation directives, as well as support to underwriters analysing marine risk in polar waters, reported Intelligent Insurer.
"The Polar Code is mandatory due to amendments to both SOLAS and MARPOL."
The Polar Code is mandatory due to amendments to both the International Convention for the Safety of Life at Sea (SOLAS) and the International Convention for the Prevention of Pollution from Ships (MARPOL).
It has been adopted with an aim to protect the marine environment, as well as the vessels that operate within it.
The code has been designed based on the critical risks that are common to these polar regions, like remoteness and poor climate conditions, reported Offshore Shipping Online.
In case of accidents, the remoteness of the regions makes rescue as well as clean-up operations very difficult and costly.
The ships operating in the regions have to adhere to the code, which includes a wide range of design, training, construction, operational, equipment, and environmental protection issues.
These factors apply in the case of vessels operating in the inhospitable waters surrounding the two poles.
The code also includes mandatory safety requirements, such as enclosed lifeboats, ice removal equipment, protective thermal clothing, and the ability to offer proper visibility in ice, freezing rain, as well as snow.
The Polar Code also applies for the materials used to build vessels for polar operations, as well as all tankers being required to be equipped with double hulls.
It also prevents or limits the discharge of oil, garbage, food wastes, chemicals, sewage, and other substances.
It will help provide a strong regime in order to reduce the effect of shipping operations on the pristine polar regions.
---
Image: Ships navigating in the polar regions require to follow the Polar Code by IMO. Photo: courtesy of IMO.