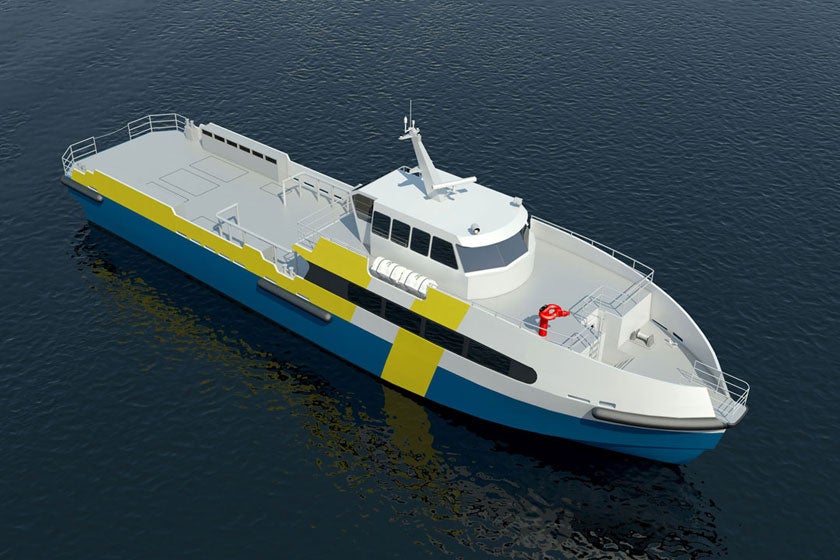 Incat Crowther has secured contracts from Brazil's Arpoador Engenharia to design two new fast oilfield service vessels.
The first of the two vessels will be a 36m monohull crew boat equipped with three Caterpillar C32 main engines coupled to Doen DJ290 water jets that has been designed to meet the Petrobras type P2 specification.
Features of the vessel will include an aft main deck area of 60.5m² for a man-riding basket and 28m² of cargo space.
According to Incat Crowther, the centre engine will drive a 600m³/hour fire pump and the vessel will be capable of operating at speeds in excess of 25 knots; when fully loaded, it will be able to run at speeds of 17 knots.
The vessel will also feature a passenger cabin equipped with 60 seats.
The second vessel is a 48m monohull fast supply vessel designed to comply with the Petrobras type UT4000 specification.
The ship will have an aft main deck providing 225m² of cargo space and additional 33.4m² for cargo inside the vessel.
To be powered by four main engines, the vessel will also be equipped with fixed-pitch propellers.
The vessel will be fitted with two 150hp bow thrusters to improve manoeuvrability and will have an operating service speed of 21 knots, with a maximum speed of 25 knots.
---
Image: Incat Crowther will design both the 36m and 48m vessels to meet the Petrobras type P2 specification and UT4000 specification respectively. Credit: Incat Crowther.