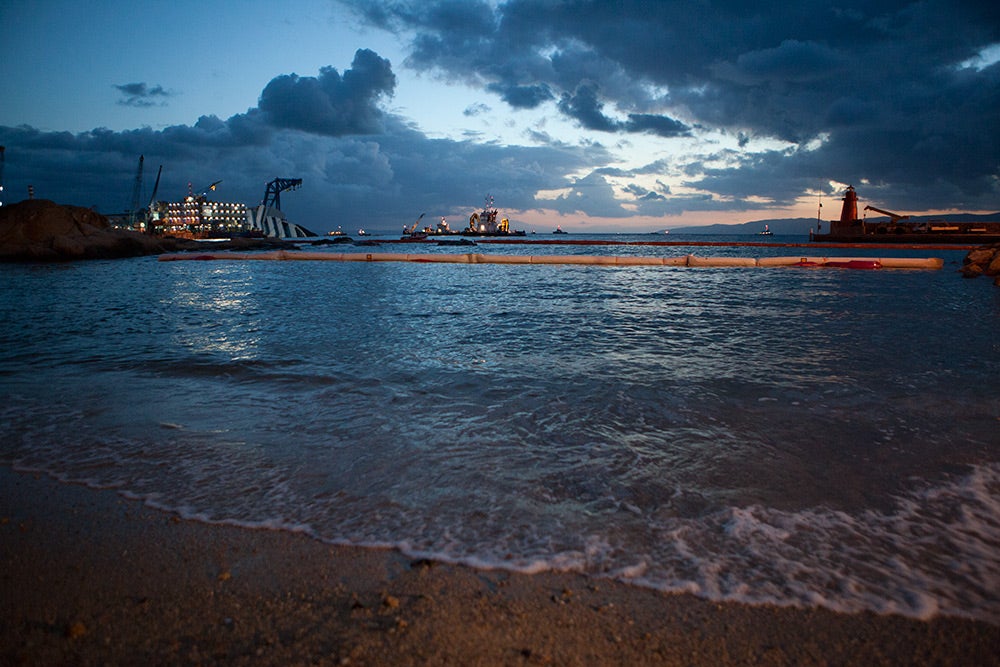 The Italian Civil Protection Department of the Presidency of the Council of Ministers has given approval for the parbuckling operation of Costa Concordia, which will be undertaken by Micoperi and TITAN Salvage on 16 September 2013.
Micoperi is an Italian marine contractor, while TITAN Salvage is a US-based specialist marine salvage and wreck removal firm.
Costa Concordia is a cruise ship that partially sank near the Italian coast at Isola del Giglio in January 2012 after hitting a reef.
It is said to be the largest capsized passenger ship, having a length of around 300m and gross tonnage of 114,000t.
Since the sinking of the ship, TITAN Salvage and Micoperi have been working to parbuckle and refloat the cruiseliner.
The operation to refloat the ship requires dozens of crank-like pulleys to slowly rotate the ship upright at a rate of around 3m per hour using chains, which have been tied around its hull.
After bringing the ship in its upright position, it will be towed to a port where it will be scrapped.
Concordia will be the first ship to be lifted using the parbuckling process, which is expected to cost over €600m.
Italian Civil Protection Agency head Franco Gabrielli said the heavy rain, thunder and lightning caused no technical complication but had prevented salvage operators from positioning the barge that will support the control room of the 12 project leaders.
---
Image: Costa Concordia near the Italian coast at Isola del Giglio. Credit: Italian Civil Protection Department – Presidency of the Council of Ministers.