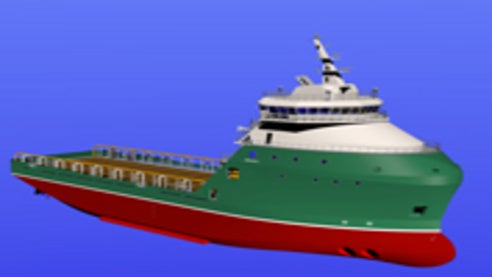 BAE Systems has won an order from Jackson Offshore Operators to build two platform supply vessels (PSVs) at its shipyard in Jacksonville, Florida, US.
The contract includes options to build two additional PSVs.
Each of the vessels will be 252ft long and 60ft wide and will be designed to serve offshore drilling operations complying with the U.S. Jones Act.
Seattle-based Guido Perla & Associates will provide the GPA 675J PSV design for the ships.
Each of the vessels will be equipped with an integrated Rolls-Royce ship systems package including a low-voltage active front end diesel electric system and a complete Rolls-Royce propulsion package with Azipull propulsion thrusters.
BAE Systems has not disclosed the financial terms of the contract, but said the new PSVs will add to the backlog of new construction work at its facilities in Jacksonville and in Mobile, Alabama.
BAE Systems Southeast Shipyards vice president and general manager Richard McCreary said the contract will be a good fit for BAE Systems in Jacksonville as the facility already has experience in delivering vessels to support the offshore market.
"As our backlog grows, we will continue to build our workforce in Jacksonville," McCreary said.
The company currently has a workforce of 630 people in the Jacksonville shipyard, and plans to recruit an additional 250 workers by mid-2013.
BAE Systems is currently constructing two dump scows and a trailing suction hopper dredge, scheduled to be delivered between 2013 and 2014, at its Mobile facility.
The Mobile facility also secured a contract in August 2012 to build a pair of PSVs and the company will start construction on the first vessel in January 2013.
---
Photo: The vessels will be based on the GPA 675J PSV design provided by Seattle-based Guido Perla & Associates. Photo: BAE Systems.