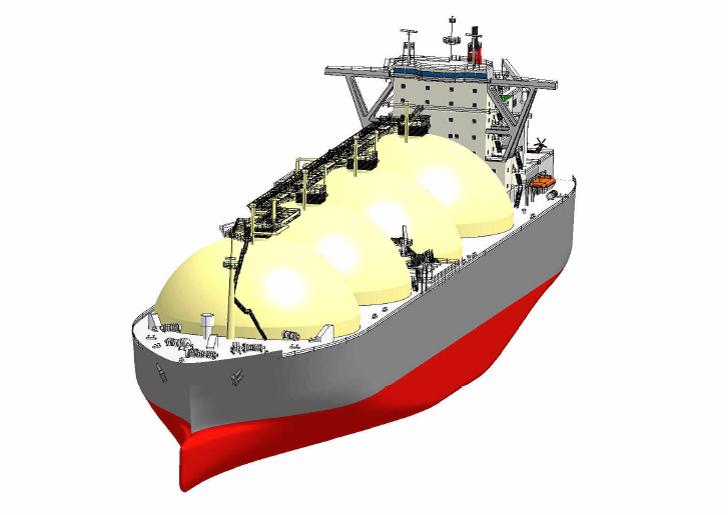 Kawasaki Heavy Industries (KHI ) has secured a contract from Chubu Electric for the construction of a 164,700m³ Moss type LNG carrier.
The LNG carrier will be based on the newly-developed hull form design from KHI, making it compatible for ship-shore operations at major LNG terminals across the world.
The hull size of the new vessel will be similar to conventional LNG carriers even though its tank capacity has been increased by 18,000m³ over the usual 147,000m³ Moss type LNG carriers.
The new vessel is claimed to be the largest Moss type LNG carrier currently being built that can navigate the new Panama Channel.
The Moss type LNG carrier will have a length of 293m, breadth of 48.9m and will be capable of cruising at a speed of 19.5 knots.
Scheduled to be delivered by the end of 2015, the vessel will be equipped with a reheat steam turbine propulsion system.
The reheat steam turbine, which is intended to improve the efficiency of the system by 15%, will be based on the reheat cycle, where the steam used in the turbine is re-heated to increase its efficiency in the later stages as well as improving the driving steam condition.
Following delivery, the LNG Carrier will be on a long-term time charter with Kawasaki Kisen Kaisha (K-Line) to serve Chubu Electric.
---
Image: The new 293m long Moss type LNG carrier is scheduled to be delivered by the end of 2015. Photo: Kawasaki Kisen Kaisha.