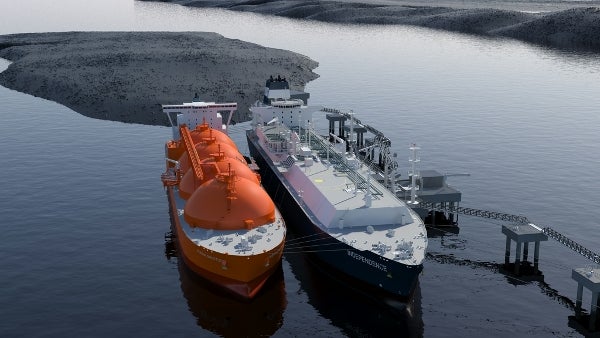 Lithuania's Klaipedos Nafta has secured loan of €87m ($111m) from the European Investment Bank (EIB) to build and operate a new liquefied natural gas (LNG) import terminal at the Port of Klaipeda.
The LNG terminal will include a floating storage and regasification unit (FSRU), an offshore jetty including gas handling facilities and an 18km pipeline connection to the Lithuanian gas grid.
The project is scheduled to be completed by the end of 2014 and is expected to start importing LNG from 2015 onwards.
According to EIB, the investment is critical for Lithuania to expand and secure its energy supply, as well as offer a back-up in the event of gas supply failures.
Lithuanian Minister of Energy Jaroslav Neverovic said the EIB loan is crucial for the timely construction of the terminal.
"The LNG Terminal in Klaipeda is a critical component of Lithuania's energy strategy as it is the alternative solution for gas diversification in the short term," Neverovic said.
"It will bring transparent competition to the gas market, with national and possibly regional consumers set to benefit," Neverovic added.
Klaipedos Nafta CEO Rokas Masiulis said: "This long-term loan will be the backbone of the LNG terminal's project financing and will ensure that the project will be completed in a timely fashion."
With the latest loan in place, which funds 50% of the $223.6m investment needed, Klaipedos Nafta now needs to secure $50m to close the funding, reported Reuters.
The FSRU has been leased to serve as an import terminal for ten years for Norway's Hoegh LNG, and Klaipedos Nafta expects to wrap up talks on LNG import contracts in the third quarter of 2013.
---
Image: Lithuania's LNG import terminal at the Port of Klaipeda is expected to commence operations from 2015. Photo: Hoegh LNG.