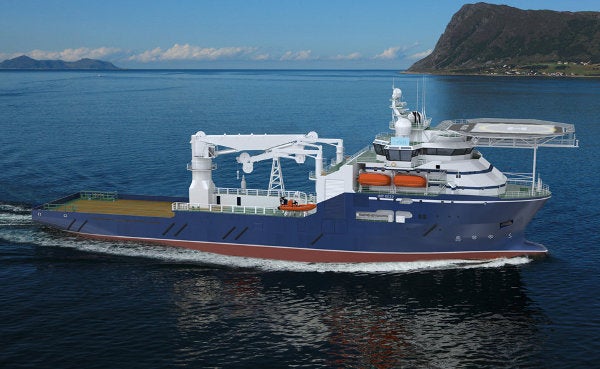 Norway-based Kleven Maritime has won a NOK500m ($95.5m) contract from REM Offshore to build an advanced multifunctional subsea support and construction vessel.
Kleven yard in Ulsteinvik, Norway will build the vessel, which will have a length of 108m, width of 22m and be capable of carrying 110 people.
The vessel which will be built to the MT6022 design from Marin Teknikk is claimed to be the largest offshore vessels built at the yard.
Scheduled to be delivered in June next year, the vessel will be equipped with a powerful offshore crane able to lift 250 tonnes at 650m or 135 tonne at 3000m water depth, a 7.2m2 moonpool, and three ROVs (two work, one observation).
The new ship will be a sister ship to the Rem Forza, a Marin Teknikk MT6022 design, which was delivered from Kleven yard in August 2008.
So far REM Offshore had taken delivery of 12 vessels from Kleven, with one LNG powered vessel scheduled to be delivered in December this year.
Image: Kleven will build the 108m long vessel at its yard in Ulsteinvik for REM, which will be capable of carrying 110 people. Photo: Klevenmaritime