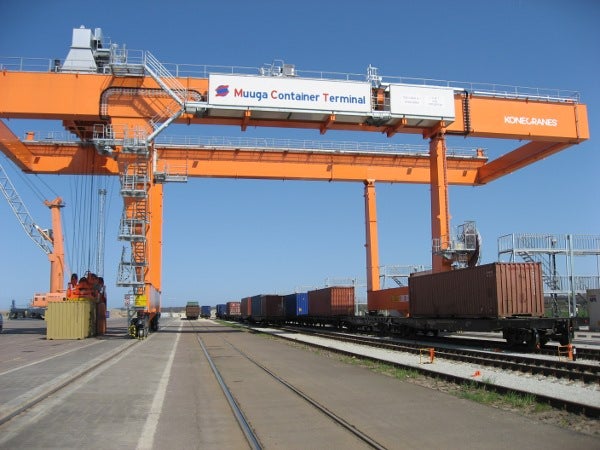 Finnish Konecranes has received an order from Estonian Muuga Container Terminal (Muuga CT) to supply two rubber-tyred gantry (RTG) cranes and two Boxrunner straddle carriers for an undisclosed amount.
The two straddle carriers are scheduled to be delivered in 2012, while the pair of RTG's is expected to be transported to Estonia in 2013.
According to the crane manufacturer, the RTG cranes feature autosteering, which keeps the crane on a pre-programmed straight driving path, and an autostop, which will assist the driver by automatically stopping the crane in the correct position for the target container or slot.
In addition, the cranes will also be equipped with a CMS remote station crane monitoring system that provides reports on crane failures and communicates the same information to the container terminal control room.
An eco-efficient, fuel-saving system will also be fitted to the cranes in order to reduce fuel consumption by eliminating high-speed idling, as well as decreasing noise and emissions.
The Boxrunner straddle carriers are of 1-over-1 diesel electric design, with a speed of 30km/h.
The company said that both the RTGs and the Boxrunners are fitted with the company's latest design operator's cabin, which has 60% more glass than conventional cabin designs.
Prior to this order, the crane manufacturer has already delivered three Konecranes STS cranes and one RMG crane to Muuga CT, which manages both containers and Ro-Ro cargo in the port of Muuga.
Muuga CT, which is 100% owned by Transiidikeskuse, is located in the Muuga Port free zone and manages both containerised and Ro-Ro cargo.
By the end of May 2012, Muuga CT is planned to be merged with Transiidikeskuse, which already operates in other parts of the Muuga Port.
---
Image: Konecranes will deliver the two Boxrunner straddle carriers in 2012, while the delivery of the RTG pair is scheduled for 2013. Photo: Konecranes