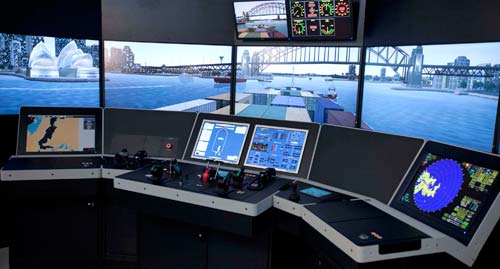 Kongsberg Maritime has secured a contract from Philippines-based maritime training facility Headway Seacrest Maritime Foundation to provide a complete package for simulator training.
Under the deal, Kongsberg will supply ship bridge, engine room and cargo handling simulators, as well as providing instructor training and formal support after installation.
All seven simulators are scheduled to be delivered within seven months.
The deal will see the installation of a Full Mission 270 degrees Horizontal Field Of View Ship's Bridge Simulator (SBS) along with a desktop version with combined ECDIS and GMDSS simulators for navigation and ship handling training.
Both the full-mission and desktop simulators are based on the Polaris technology platform, which offers the most realistic SBS training experience available, according to Kongsberg.
The contract also covers the deployment of the Kongsberg Maritime full mission engine room simulator (ERS) along with a desktop version, both of which are based on the Neptune simulator platform.
The foundation's package of new simulators also includes the Kongsberg Maritime cargo handling simulator (CHS) based on the Neptune platform.
Kongsberg Maritime area sales manager Tor Hellman Kristoffersen said: "Headway Seacrest was already aware that our simulator offering could support its training program for cadets and officers and its plans to establish an offshore academy."
As part of the deal, Kongsberg Maritime will provide training for Headway Seacrest instructors at the Institute of Willem Barentz in the Netherlands.
The foundation has also selected Kongsberg Maritime Long Term Simulator Support Program (LTSSP), which provides structured support and access to simulator upgrades within a fixed period.
---
Image: Kongsberg will install the new simulators for Headway Seacrest Maritime Foundation's training programmes over the next seven months. Credit: Kongsberg Maritime.