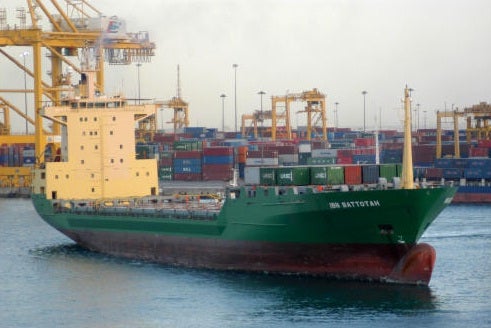 Four crew members and seven pirates have died after the hijacked Malaysian-flagged cargo vessel MV Albedo sunk off the Somalian coast on Sunday.
MV Albedo was hijacked by Somali pirates in November 2010 and has been held for ransom close to the Somali Coast since then.
The vessel was attacked 900 miles east of Mogadishu, Somalia, in the Indian Ocean while it was sailing from the United Arab Emirates to Kenya.
There were 23 crew members on board when the vessel was hijacked, hailing from Bangladesh, India, Iran, Pakistan, and Sri Lanka.
According the European Union Naval Force (EU NAVFOR), the whereabouts of 15 crew members from MV Albedo are still to be confirmed.
A warship and maritime patrol aircraft from the EU Naval Force, a European Union anti-piracy unit that protects merchant shipping off the Horn of Africa, are currently carrying out a search and rescue operation to look for survivors.
---
Image: MV Albedo sank in the hands of Somali pirates after being held for nearly three years. Photo: EUNAVFOR 2013.