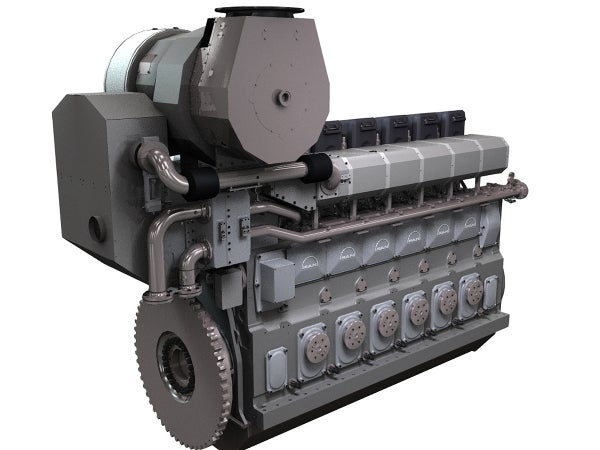 MAN Diesel & Turbo has received an order from the Lienchiang County Government of Taiwan to provide two 9L32/44CR four-stroke engines for a new ferry.
The medium-speed engines will power the 106m-long Ropax vessel currently being built by Taiwan's Jade Shipbuilding, which is scheduled for delivery in January 2014.
Upon delivery, the ferry will operate between Keelung and the Matsu islands near China six days a week.
Other components of MAN's propulsion system delivery include reversible gearboxes, MAN Alpha twin-screw fixed-pitch propellers and a ship alarm system.
The company will also deliver a water-lubricated stern tube arrangement for an environmentally friendly shafting solution and an alarm system on the ship that displays warning messages in Chinese characters.
Lienchiang County's main priorities for the propulsion system included two 3,450mm diameter, 4-blade, fixed-pitch propellers to match up with local operating experience.
The engines will also have high torque at part-load and fast load response to optimise manoeuvrability and consume less fuel, leading to fewer emissions and better manoeuvring in harbour.
MAN's fixed-pitch propeller generates 4,635kW per engine.
MAN's Augsburg plant in Germany will build the engines, which are scheduled to be delivered in December 2012.
---
Image: MAN will deliver the engines to Lienchiang Country in December 2012. Photo: MAN Diesel & Turbo