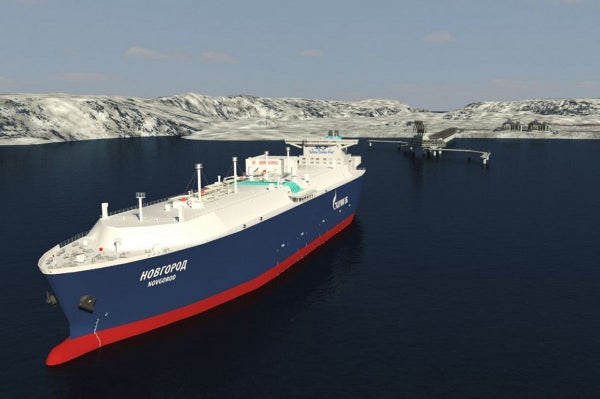 MAN Diesel & Turbo has won an order from Russian ship owner Sovcomflot to deliver MAN 51/60DF engines for a series of LNG carriers currently being built at South Korea's STX Offshore & Shipbuilding facility.
The dual-fuel diesel electric propulsion system and engine will provide the vessel with an efficient and low emission propulsion system when running in gas mode and take into account increased redundancy and engine's multiple fuelling options.
The vessels will be equipped with sets of two 8L and two 9L51/60DF engines that will be built at MAN Diesel & Turbo's Augsburg plant in Germany.
Delivery of the engines to the South Korean yard is scheduled in the fourth quarter of this year, while the first vessel is expected to start commercial operation in the fourth quarter of next year.
The company said that the order for the new 51/60DF engines will help expand its environmentally friendly dual-fuel-engine technology into the marine sector.
STX Offshore & Shipbuilding had won a $400m order to build a pair of 170,200? membrane-type LNG carriers from Sovcomflot in May 2011 with an option to build two more same type vessels at the yard.
The vessels are scheduled for delivery by the end of 2013 and early 2014 and after delivery they will be chartered to Gazprom LNG.
In 2007, the company had won its first 51/60DF order for a marine application for an LNG Carrier – 'Castillo de Santisteban' – with five 8L51/60DF units owned by Spanish shipowner Empresa Naviera Elcano , a Spanish shipping group.
Image : MAN 51/60DF engines will be installed on the series of LNG carriers which are being built at South Korea's STX Offshore & Shipbuilding for Sovcomflot. Photo: MAN Diesel & Turbo