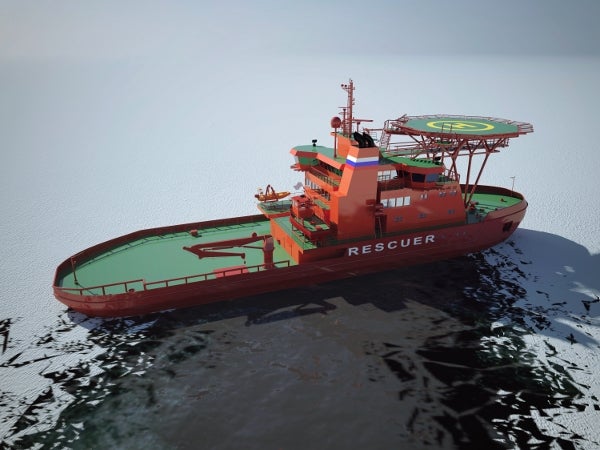 Technology firm Metso Automation has won a contract to provide a control automation system for an icebreaking emergency and rescue vessel to be jointly built by Arctech Helsinki Shipyard and Yantar Shipyard.
The Russian Ministry of Transport will own and operate the vessel in the Gulf of Finland to carry out icebreaking operations in harbours and adjacent waters and to tow distressed vessels and facilities.
The new vessel can also be used for environmental monitoring, fire fighting, oil and petroleum spill response and assistance in rescue operations.
Metso's DNA automation system will manage alarm, monitoring and control functions for the vessel's machinery in addition to controlling pumps, valves and the power management system.
The vessel's power management system will comprise a mode change programme with an automatic configuration of machinery and switchboards for fast and safe interchange between sailing modes.
Analysing and reporting tools will also be offered by the DNA information system to help optimise machinery performance and fuel consumption.
The system also has LCD touch panels to accommodate unattended machinery sailing (UMS) mode alarm announcement and a dead man alarm system for machinery spaces.
Designed with an asymmetric hull and multiple azimuth propulsion system, the icebreaker will be capable of moving ahead, astern and sideways.
Capable of cruising through 1m thick ice both ahead and astern, the vessel is expected to generate a 50m-wide channel in 60cm-thick ice in tilted mode.
The vessel will also be equipped with a helideck for landing helicopters and a 25t offshore crane.
---
Image: The icebreaker will perform oil spill response, rescue operations and icebreaking in the Gulf of Finland. Credit: Arctech Helsinki Shipyard.