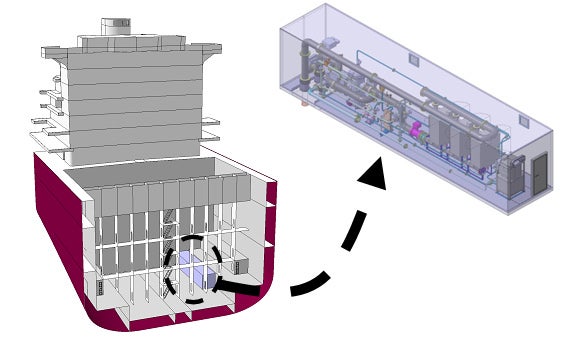 Japanese shipbuilder Mitsubishi Heavy Industries (MHI) and China's Chengxi Shipyard (Xinrong) will collaborate on a ship repair business for retrofitting ballast water treatment systems (BWTS).
The collaboration will leverage MHI's expertise in ship conversion work, including BWTS installation, while Chengxi Shipyard will make use of its experience in cost-competitive ship conversion.
The companies will collaborate on all stages of BWTS retrofitting projects, including BWTS marketing, system selection, design, installation and customer service.
MHI will provide the drawings required to carry out the retrofitting work of BWTSs and send supervisors to oversee the process.
MHI will also provide training to Chengxi's engineers at its Yokohama Dockyard & Machinery Works, where it carries out ship retrofitting, maintenance and repair work.
When the companies secure future contracts for retrofitting BWTS on multiple ships of the same type, the Chinese engineers will carry out the work on the first ship at MHI's Yokohama plant to familiarise themselves with the required processes.
MHI said subsequent work will mainly be done at the Chinese shipyard, which would allow work to be performed on more ships in a short period at a lower cost.
MHI said it has been looking to expand its engineering business in China and the partnership with the Chinese yard will help improve its BWTS installation and engineering business.
The partnership aims to meet the demand for retrofitting BWTSs in response to the International Maritime Organization's ballast water management convention, which is scheduled to come into effect in 2017.
After 2017, new and existing ships will need to be equipped with a system to purify ballast water before the water is discharged from the vessel.
Ballast water treatment systems are used to control the levels of marine micro-organisms and other harmful materials in ship ballast water.
MHI established a dedicated unit to handle the retrofitting of ballast water treatment systems in 2011, while in January 2013, ClassNK approved the design of a basic BWTS system that MHI developed with Mitsui OSK Lines (MOL).
---
Image: MHI and MOL jointly unveiled a BWTS design in January 2013 to be equipped in the cargo hold of container ships. Credit: Mitsui OSK Lines.