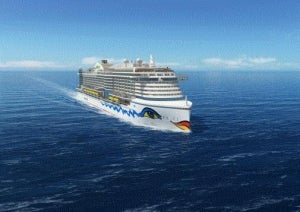 Japanese shipbuilder Mitsubishi Heavy Industries has started construction of the first of two new-generation cruise ships for Carnival's German cruise firm AIDA Cruises at the company's Nagasaki Shipyard & Machinery Works.
Each vessel will have the capacity to accommodate around 3,300 passengers and are scheduled for delivery in March 2015 and 2016 respectively.
The vessels, weighing in at 124,500t, will be the largest ever built for AIDA Cruises.
The new cruise liners will feature advanced environmental technologies such as the Mitsubishi Air Lubrication System (MALS), which is expected to reduce fuel consumption by about 7% and cut carbon dioxide (CO2) emissions through the use of a layer of air bubbles blown from the vessel's bottom.
The order for two new AIDA ships follows MHI's successful delivery of two 116,000t ships for Carnival's Princess Cruises.
Carnival has a portfolio of ten cruise brands and in total the group now operates 102 ships. Seven new vessels are scheduled to join the fleet by 2016.
Costa Crociere, a member of Carnival, comprises the brands Costa Cruises, AIDA Cruises and Iberocruceros, and has a fleet of 27 vessels currently in service with three new ships scheduled to be delivered by 2016.
---
Image: The two new-generation AIDA cruise ships are scheduled to be delivered in March 2015 and 2016 respectively. Credit: Mitsubishi Heavy Industries.