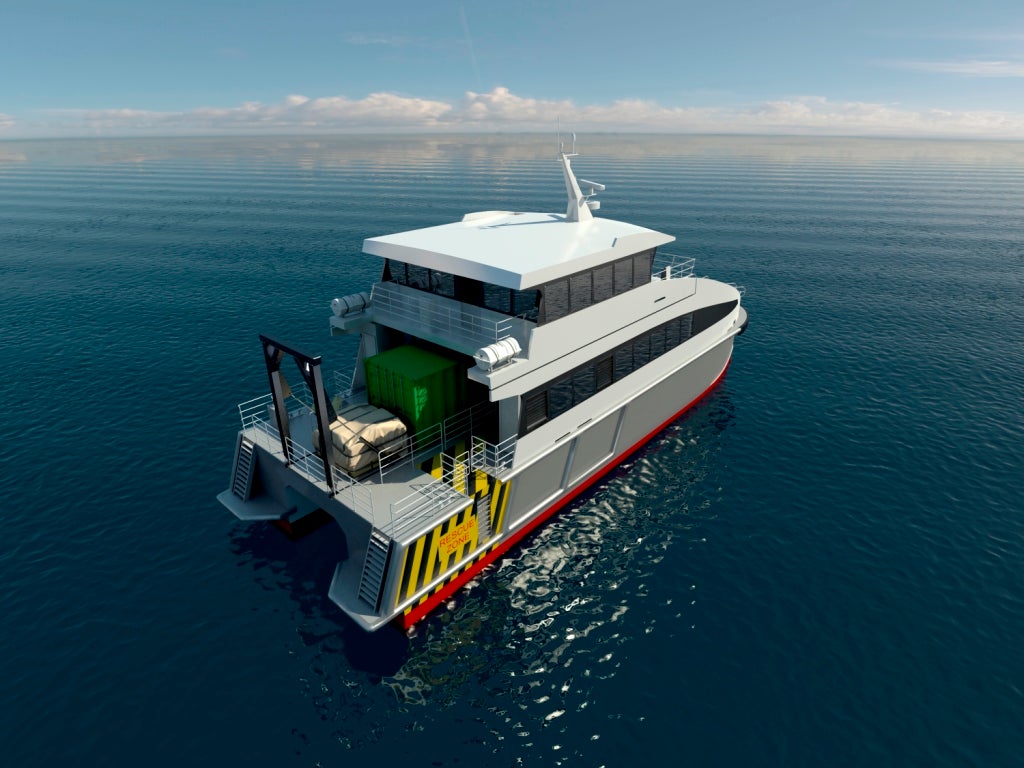 Mustang Marine (Wales) has secured a contract from Supacat to build a new offshore support vessel based on the Supacat Multi-purpose Vessel 24 (SMV 24) concept.
Construction of the vessel will be carried out at Mustang Marine's Pembroke Dock facility in the UK and the ship is expected to launch in August 2013.
The SMV 24 concept was developed in collaboration with Supacat's partners in the offshore marine sector.
Supacat contracted naval architect Incat Crowther to turn the SMV 24 concept into a detailed design, and it has worked with DNV on the classification of the vessel.
According to Supacat, the SMV 24 vessel will reduce the number of different vessel types currently required to carry out a range of support tasks and operations for wind farms and other offshore facilities around the world.
Supacat managing director Nick AMES said: "The SMV 24 has been designed as 'one vessel to replace many' and is a flexible, high performance and cost-effective solution that will transform the way support operations in the offshore and wider maritime engineering sectors are conducted."
"The SMV 24 project represents a further expansion into adjacent sectors for Supacat, which has diversified from its core military vehicle market into the oil & gas, renewable energy and marine sectors," Ames added.
The SMV 24 vessel is expected to comply with the DNV 1A1 HLSC Windfarm Service Vessel Class 1 and UK MCA Category 1 requirements.
Mustang Marine commercial director Ian Strugnell said: "The multi-purpose vessel aimed at the wind-farm support market offers great flexibility and certainly broadens its target audience."
---
Image: Supacat's new SMV 24 concept offshore support vessel will be delivered from Mustang's Pembroke Dock facility in August 2013. Credit: Supacat.