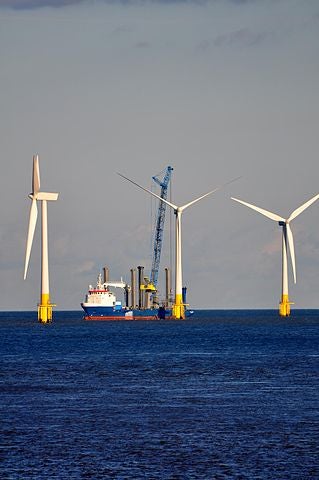 Nordic Yards, a Germany-based shipbuilding firm, has completed the addition of a major 390t section to a new wind turbine service jack-up vessel being constructed at Wismar dock.
The new wind turbine jack-up vessel was ordered by Danish firm DBB Jack-Up Services in 2012.
DBB Jack-Up Services CEO Thorsten Jalk said the company is delighted to be witnessing a major step in the construction of its offshore vessel together with Nordic Yards.
"As [an] experienced service provider for the offshore wind industry we count on vessels that can withstand the most demanding conditions," Jalk said.
Nordic Yards engineering and production senior vice president Fred Wegener said the vessel is an important further flagship project for the company's offshore wind business division.
"The demand for innovative offshore maintenance vessels will continue to rise in future, and we are in an excellent position to meet its requirements," Wegener said.
DBB Jack-Up Services and OSK Ship Tech were responsible for the basic design of the vessel, while Nordic Yard was behind its detailed design.
DBB will use the 80m long and 32m wide ship for servicing offshore wind farms.
The vessel features a jacking system supplied by SH Group, allowing it to stand on four legs in depths of around 45m in the ocean.
The on-board crane will have a lifting capacity to service large 5-8MW turbines.
The vessel is scheduled for delivery in the second quarter of 2014.
---
Image: The wind turbine service jack-up vessel will feature a jacking system to stand in water depths of up to 45m. Credit: Martin Pettitt.