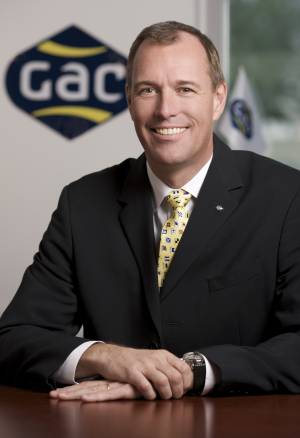 Armed support for vessels transiting high risk areas should not become the norm, according to shipping analyst GAC Solutions' Christer Sjödoff who told delegates gathered in London that non-lethal measures would be the best way to tackle sea crime.
Speaking at the 'Lunch and Learn' event in London to debate long-term, effective ways to tackle the threat of sea crime, GAC Protective Solutions group vice president Christer Sjödoff said the provision of armed guards should not continue.
Sjödoff said, "While there is value in providing armed support on some vessels transiting high risk areas, we feel strongly that this approach should not become a widespread industry norm."
"Rather, we should ensure that owners and operators have access to the latest intelligence regarding current and developing patterns of sea crime, as well as the means to proactively harden their vessels and train all crew members ahead of any voyage, both of which are fundamental to combating sea crimes."
GAC Protective Solutions, a partnership between GAC and maritime intelligence agency AKE, has detailed recent developments in sea crime across east and west Africa, while law firm Stronachs has delivered an insight into the legal responsibilities and threats of operating in high-risk areas.
AKE maritime director Rick Filon said that the company has rushed to arm themselves against a violent threat.
"Whilst we must always remain vigilant, it is clear that effective risk mitigation and the use of preventative solutions provide a global, cost-effective and safe solution that is proportionate to the threat of sea crime," Filon said.
The US and UK have passed legislation towards end of 2011 to allow armed guards onboard certain vessels.
The International Maritime Organization has also developed guidelines regarding deployment of privately contracted armed guards as part of its 2011 anti-piracy measures.
UK-based GAC Protective Solutions provides onboard crew training, pre-voyage preparation and other solutions, like citadel door protection, remotely-operated water cannon systems from Unifire, and real-time intelligence alerts on global maritime security issues.
---
Image: GAC Protective Solutions group vice president Christer Sjödoff. Photo: GAC