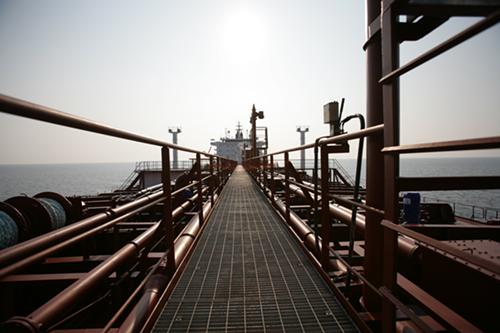 Denmark-based shipping firm Norden has extended its contract with Harris CapRock Communications to offer broadband communications to its fleet of bulk carrier and tanker vessels.
The deal expands an initial contract signed by both the companies in March 2012 to support 39 vessels.
Under the new deal, Harris CapRock will equip each vessel with very small aperture terminal (VSAT) communications to enable corporate networking, Internet access, voice communications, real-time monitoring and reporting, and crew morale services.
The Danish shipping firm will use the SeaAccess Communications solution, designed for the commercial maritime market, which includes network design, equipment and installation.
Norden technical department director Jesper Kongstad said the company has started an initiative with some of its selected vendors, giving it online access to certain equipment on a trial basis, such as navigation equipment and cargo pumps.
"This is enabling online diagnosis and the expedition of troubleshooting, which is a great time and cost-saver for us," Kongstad said.
"The system has also improved the day-to-day collaboration between office and vessels.
"For example, when our vessels log onto video communicating, it is easy to transmit short messages back and forth in real-time, rather than having to send emails or make calls.
"Ensuring our employees can stay in close touch with family and friends while at sea is of utmost importance to Norden, and the system from Harris CapRock allows us to do this."
Harris CapRock offers managed satellite and terrestrial communications solutions for remote and harsh environments including the energy, government and maritime markets, and so far it has installed VSAT communications on 30 vessels of the Norden fleet.
---
Image: Harris CapRock will install VSAT communications on Norden's fleet of 39 bulk carrier and tanker vessels. Photo: Dampskibsselskabet NORDEN A/S.