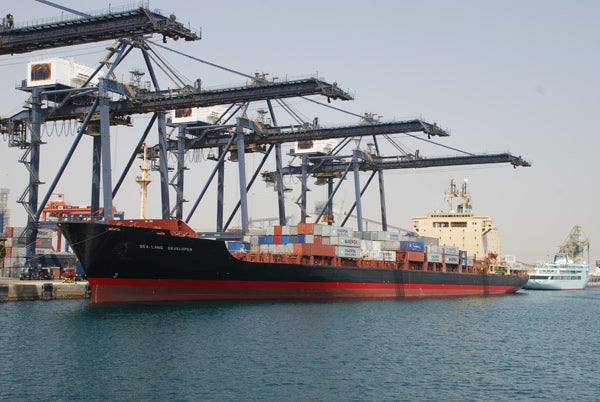 Hong Kong-based Hutchison Whampoa has secured an OMR50m ($130m) contract to build and operate a new container terminal at the Port of Sohar in Oman.
The terminal will spread across an area of 70ha and is expected to be completed by the end of 2013.
After completion, the terminal will increase the container capacity of the port from the current 800,000teu to 1.5 million teu.
The port can currently handle ships with cargo capacity up to 6,500 teu but with the completion of the new terminal and the installation of additional cranes the port will be able to handle 10,000-11,000teu ships.
Sohar Industrial Port Company CEO Andre Toet said: "This puts Sohar in a very competitive position for shipping lines to bring their cargoes with direct lines to the Sultanate and to consider Oman as a gateway hub for their trans-shipment cargo in the region."
The Port of Sohar will install three new post-panamax cranes, which are expected to be delivered by summer 2013, and four additional cranes are planned to be added at the beginning of 2014.
"Currently, Oman is considered as a feeder destination, meaning that the cargoes are mainly brought to large container hubs in the region and then distributed to final destinations as Oman.," said Toet. "With this increase of capacity, together with the cargoes that will be transferred from Muscat to Sohar throughout this year and the continued growth of Freezone Sohar, shipping lines will have the opportunity to skip these additional costs by calling Sohar directly."
With the development of the new terminal commencing, the port also has plans to re-develop the current terminal infrastructure.
The port is planning to build a 2.5 million teu dedicated post-panamax terminal by 2018.
---
Image: Following completion of the terminal by the end of 2013, the capacity of the port will be increased from 800,000teu to 1.5 million teu. Photo: Port of Sohar.