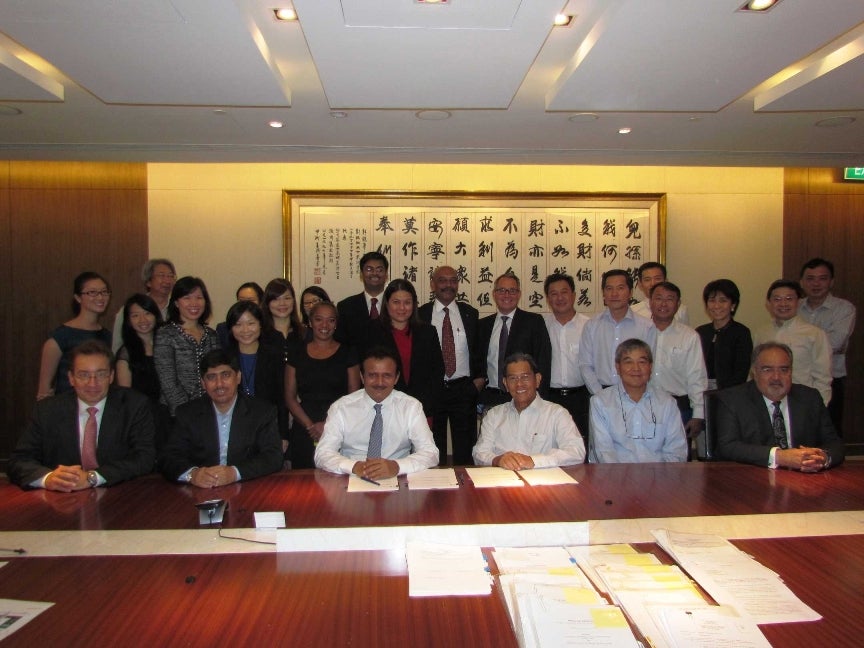 Pacific Carriers (PCL), a subsidiary of the Kuok Group, has entered into an agreement with Dubai-based shipbuilding firm Drydocks World (DDW) to acquire a 67% stake in its Southeast Asian venture, Drydocks World-Southeast Asia (DDW-SEA).
Neither company has disclosed the financial terms of the transaction.
DDW SEA said it recently completed a debt restructuring scheme in Singapore making it a debt free company, ahead of selling its stake to PCL.
Under the deal, DDW SEA will be renamed as DDW-PaxOcean Asia and PCL will be responsible for providing management oversight of the new firm.
The new firm has already named a new board of directors and management team under the leadership Drydocks World & Maritime World chairman Khamis Juma Buamim.
The new management team will be responsible for DDW-PaxOcean's day-to-day operations, which include a shipyard in Singapore, three yards in Batam and a shipping division.
DDW-PaxOcean will build and deliver jack-up rigs, semi-submersibles, FPSO/FSRU and other sophisticated marine vessels, and will assume responsiblity for repairs and conversions.
According to the company, the partnership will also result in combined shipyard facilities with wide ranging capabilities, and a geographical coverage from the Middle East to East Asia, spanning the Indian and Pacific Oceans.
PCL operates two shipyards in China, including the Zhuhai yard that builds offshore vessels, while the Zhoushan yard can handle large ultra size container vessels, VLOCs and semi-submersibles.
---
Image: Officials of Drydocks World and Pacific Carriers at the signing of the agreement. Photo: Drydocks World.