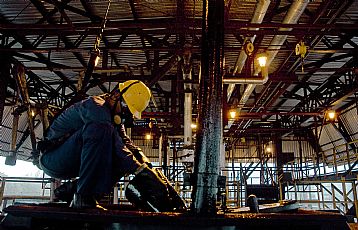 Brazilian state-controlled oil company Petrobas and its partners BG Group, Petrogal Brasil and Repsol Sinopec Brasil are set to award contracts worth $4.5bn for the construction of six topside modules for eight identical floating, production, storage and offloading units (FPSOs).
The FPSOs are to be used to develop Brazil's ultra-deepwater, "pre-salt" reserves in the Santos Basin blocks BM-S-9 and BM-S-11.
The pre-salt fields are distributed across 160,000km² and are located at depths of up to 7,000m under a shifting layer of salt.
The company said that DM Construtora de Obras Ltda/TKK Engenharia Ltda, IESA Oleo e Gas, Tome Engenharia/Ferrostaal Industrieanlagen, Keppel FELS do Brasil, Jurong do Brasil Prestação de Serviços Ltda and Mendes Jr Trading Engenharia/OSX Construção Naval will be awarded these contracts.
The 'Replicant' FPSOs are part of the phase I development agreed by the consortia for blocks BM-S-11 and BM-S-9.
Under the BM-S-11 consortium, Petrobras operates the block with a 65% stake, while BG E&P Brasil and Petrogal Brasil have 25% and 10% stakes respectively.
The consortium developing the BM-S-11 block has begun the process of contracting an additional FPSO, which will be chartered for use in areas requiring a processing plant different from the facilities provided by the 'Replicant' FPSOs.
Petrobras holds a 45% stake in the BM-S-9 consortium, while BG E&P Brasil holds a 30% stake and Repsol Sinopec Brasil 25%.
The consortia are expected to award contracts for a further two topside modules and integration packages to the same companies within the next 18 months.
---
Image:The six platforms will sit atop eight FPSOs, which will be used to develop Brazil's ultra-deepwater, pre-salt reserves in the Santos Basin. Photo: Petrobras News Agency.