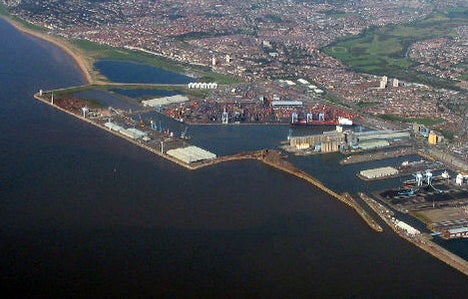 The UK Government has awarded a £35m grant to carry out the dredging of the approach channel in the Mersey Estuary that will improve access to Seaforth Dock just north of Liverpool, UK.
Funds from the grant will be used to deepen the approach channel to 16m, helping larger vessels like post-panamax size container ships dock at Port Seaforth, as well as widen the tidal access window for a range of other river traffic.
The dredging is part of Peel Ports Group's (PPG) expansion of the Port of Liverpool, which includes construction of a £300m deep-water container terminal, 'Liverpool 2', on the River Mersey.
UK Chancellor of the Exchequer George Osborne said the project is important for Merseyside and the North West but also to the UK as a whole.
"As well as creating 5,000 jobs, upgrading Merseyside's maritime infrastructure demonstrates this country is open for business, and ready to compete in the global race," Osborne said.
PPG subsidiary Mersey Docks and Harbour Company is responsible for the dredging project, which is expected to cost £40m in total.
Construction of the new terminal is currently underway and is scheduled to be complete in 2015.
Upon commencement, Liverpool 2 will be able to accommodate two container vessels at a time, with sizes up to 13,500 teu.
The new terminal will allow shipping lines, importers and global shippers to access the UK's major centres at a lower cost, while reducing the carbon footprint of the total journey, according to PPG.
The terminal's construction includes the installation of ship-to-shore quay cranes and modern cantilever rail mounted gantry cranes (CRMGs) and associated supporting infrastructure works.
Liverpool 2 will connect directly to a number of port-centric logistics hubs along the Manchester Ship Canal via barge.
---
Image: The dredging of the approach channel in the Mersey Estuary to 16m will allow post-panamax size container ships to dock at Port Seaforth. Photo: Peter Craine.