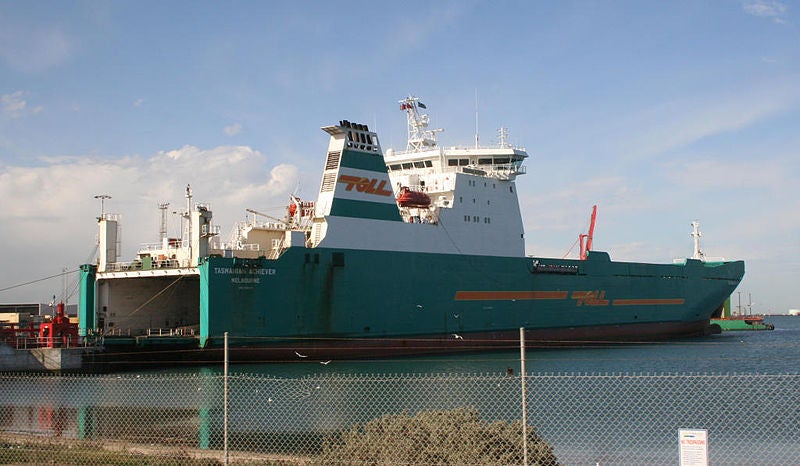 The Victoria State Government in Australia has given planning approval to Port of Melbourne Corporation (PoMC) to commence work on the A$1.6bn ($1.64bn) Webb Dock development in Melbourne.
The project will redevelop the operational areas of the port and build a new container terminal at Webb Dock.
Work will include the design and construction of the Port Capacity Project's maritime and road connection components.
Noise walls will also be built to reduce the impact of port operations on nearby residents.
Victoria Minister for Planning Matthew Guy said PoMC will have to meet strict environmental standards to protect the local bay, waterways and natural environment.
"During construction and eventual operation of the new port facilities, new benchmarks for environmental standards and accountability will be set to provide the highest level of transparency and performance," Guy said.
Aurecon Australia and Arup secured civil and maritime design contracts from PoMC in August 2012 for the project.
The companies are responsible for the delivery of detailed designs for the project's internal roads, services infrastructure, interface buffers and maritime engineering services.
Civil engineering design services, including detailed design of internal roads, interface buffers, site preparation works and maritime engineering work, are being carried out by Aurecon.
Arup is responsible for providing maritime engineering consulting services, including re-engineering the existing wharves at Webb Dock East.
The company will also carry out the dredging and design of a new 920m wharf for the port's automotive trade, which will be consolidated into a new facility at Webb Dock West.
The redevelopment of Webb Dock's new container and automotive terminals is scheduled for completion in 2016.
---
Image: The redevelopment of PoMC Webb Dock's new container and automotive terminals is scheduled to complete in 2016. Photo: Marcus Wong.