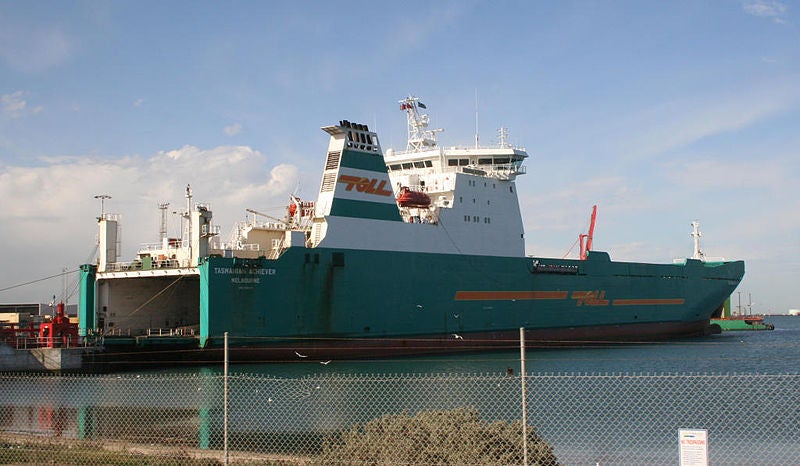 Port of Melbourne's (PoMC) A$1.6bn ($1.67bn) Webb Dock development has awarded civil and maritime design contracts to Aurecon Australia and Arup.
Under the deal, both companies will be responsible for the delivery of detailed designs for the project's internal roads, services infrastructure, interface buffers and maritime engineering services.
PoMC chief executive officer Stephen Bradford said: "This is an important first step in the redevelopment of Webb Dock, which is the site for Melbourne's third international container terminal and a new world class automotive facility."
Aurecon Australia will undertake civil engineering design services, which include detailed design of internal roads, interface buffers, site preparation works and maritime engineering work.
The deal will see Arup provide maritime engineering consulting services, including re-engineering the existing wharves at Webb Dock East.
The company will also be responsible for the dredging and design of a new 920m wharf for the port's automotive trade, which will be consolidated into a new facility at Webb Dock West.
The new container dock is scheduled for completion in 2016.
In 2010-2011, the port handled about 2.5 million teu and with container movements in and out of Melbourne increasing by more than 6% every year, movements are expected to reach eight million teu by 2035.
In April 2012, the Victoria Government revealed a plan to expand the capacity of Melbourne port, which they claimed would generate 2,600 jobs.
The port is also planning to carry out an infrastructure upgrade at Swanson Dock to boost the capacity of its existing terminals.
---
Image: Aurecon and Arup will provide detailed designs of internal roads, services infrastructure, interface buffers and maritime engineering services for the development of Webb Dock. Photo: Marcus Wong