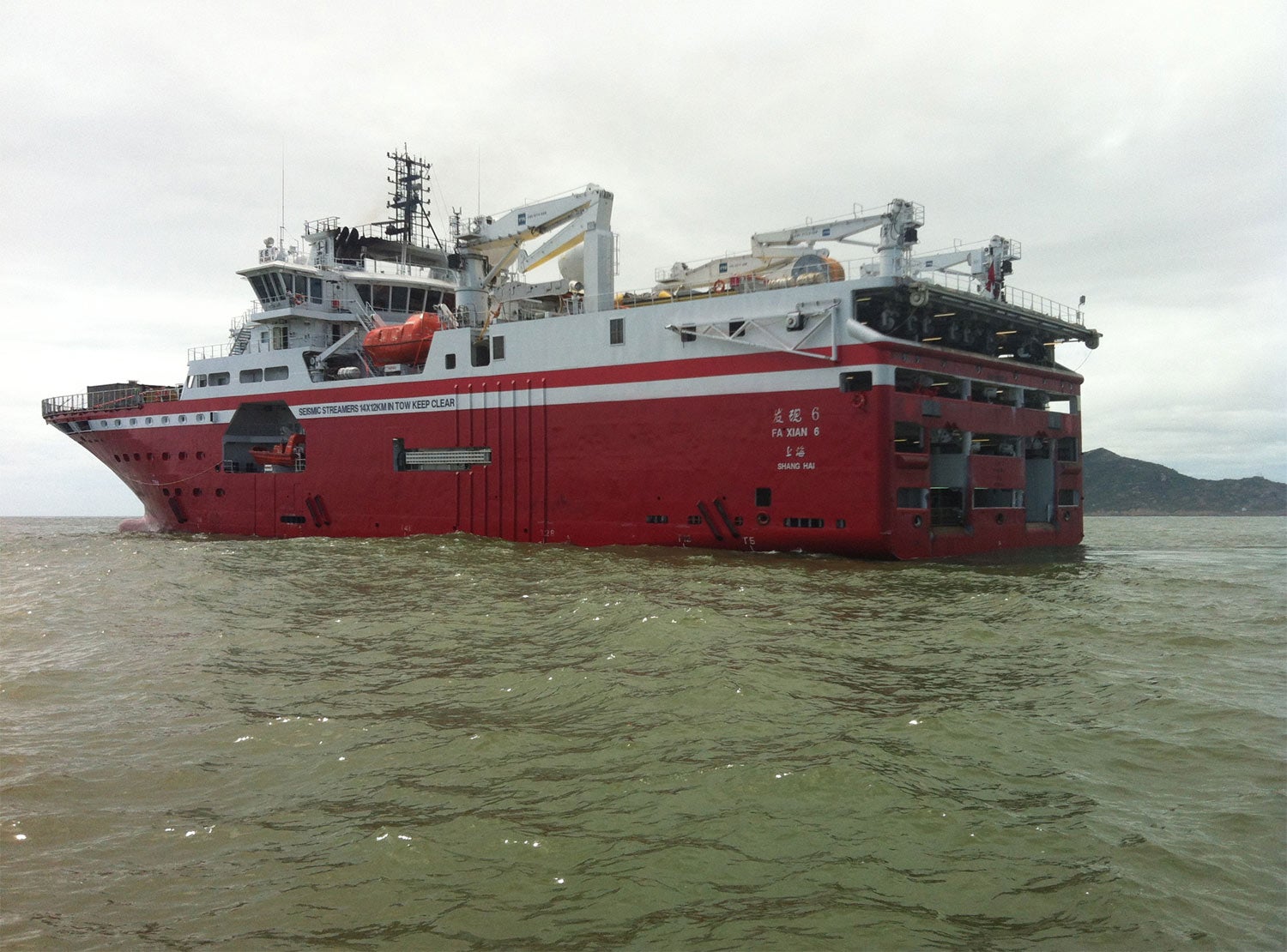 Rolls-Royce has announced that Chinese energy major Sinopec's Shanghai Offshore Petroleum Bureau has taken delivery of a new seismic research vessel built on its UT 830 CD model.
FA XIAN6 was built by Shanghai Shipyard and equipped with Rolls-Royce power and propulsion systems as well as advanced and automated handling systems.
The vessel, which is the first of its type to be built in China, expands Sinopec's fleet of seismic and geophysical exploration survey vessels.
Sinopec will use the 100m vessel to carry out detailed surveys of the seabed to locate oil and reserves.
Rolls-Royce Offshore president Anders Almestad said: "We would like to congratulate Shanghai Offshore Petroleum Bureau on the successful delivery of FA XIAN6.
"The vessel design and advanced equipment on board are developed to meet the high standards demanded by seismic research vessels, enabling the customer to operate safely and efficiently in deep seas."
"The combination of our vessel design and advanced equipment package make the FA XIAN6 one of the most sophisticated Rolls-Royce vessels at sea," Almestad added.
The vessel will tow up to 14 cables, each of 12km in length, that send seismic waves deep into the seabed, while hydrophones spread along the network of streamers will detect reflected waves.
Results from this work will be used in creating a 3D profile of the geological features, including the location of oil and gas reserves.
Rolls-Royce is a major provider of power systems and services for use on land, at sea and in the air; it employs more than 45,000 people in over 50 countries.
---
Image The Rolls-Royce-designed seismic vessel will help Sinopec find oil and gas reserves.