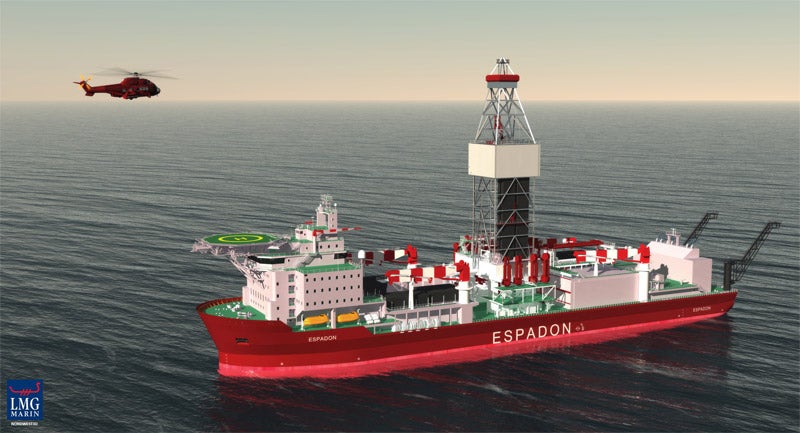 Rolls-Royce has won a £100m order from Brazilian ship builder Atlântico Sul to supply integrated power and propulsion systems for seven offshore drilling vessels.
The vessels will be built for Brazilian oil firm Petrobras at the Atlântico Sul shipyard.
Under the deal, Rolls-Royce will supply each vessel with six large thrusters and six Bergen diesel generator sets, which meet local content requirements.
The power systems will propel the vessels to and from drill sites and help maintain an accurate position for the ships during drilling operations.
Petrobras will use the new drillships to extract from wells along the pre-salt layer, located 2,000m to 3,000m below the surface of the Atlantic Ocean, off the coast of Brazil.
Rolls-Royce has already delivered propulsion systems for about 140 mobile drilling units in order to support the production activities worldwide, and is processing orders for another 30 units.
Around 45 offshore supply vessels have been built in Brazil based on the Rolls-Royce UT design, while another 12 vessels have been ordered, including four UT 775 SE platform supply vessels (PSVs) by Bravante in October 2012.
Bravante' PSVs will be used to transport deck cargo, pipes and diesel oil to and from offshore oil and gas platforms.
Rolls-Royce is investing in the Brazilian offshore sector by opening a new facility in 2013 in Santa Cruz, Rio de Janeiro, which will be dedicated to the assembly and testing of RB211 industrial gas turbines.
---
Image: Rolls-Royce will install six large thrusters and six Bergen diesel generator sets on each of the seven drillships, which will be operated by Petrobras off the coast of Brazil. Image courtesy of LMG Marin.