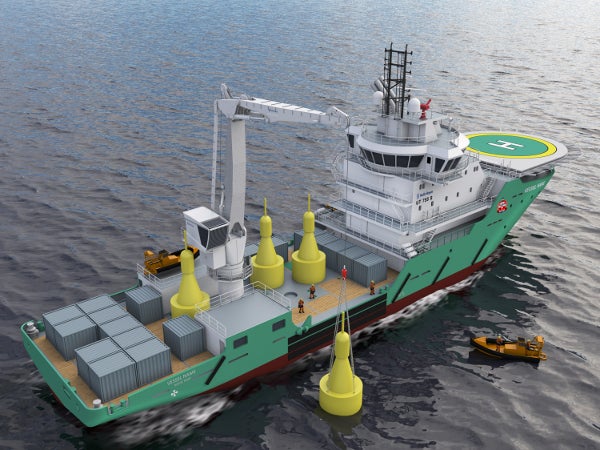 British power systems manufacturer Rolls-Royce has won a $12.6m contract from the Indian Directorate General of Lighthouses & Lightships (DGLL) to design and power its specialised buoy tender vessel.
The vessels will be deployed in remote waters off the east coast of India and around the Andaman and Nicobar Islands to maintain and replace offshore navigational aids and buoys.
Cochin Shipyard (CSL) will build the buoy tender vessel (BTV) for DGLL; the ship is scheduled to be delivered in 2015.
The vessel will be built to the Rolls-Royce UT 755 S design, which is a development of the UT 755 series, designed to operate safely in critical weather conditions.
In addition to the design, Rolls Royce will provide the main engines, propulsion system, automation and control system, deck machinery and shaft generators.
The vessel will have a length of 71.2m and width of 16m, and will be equipped with a 35t tool crane and a helicopter deck with a D-value of 16m.
Capable of accommodating 32 people, the vessel will also be equipped with two 2,000kW diesel engines, two controlled-pitch propellers, as well as sonar to locate and mark wrecks in water depths of up to 40m.
The vessel will be used to carry and place buoys in positions at deeper depths, recover buoys and their moorings for examination and overhaul, attend to their lighting equipment, towing and mooring of light vessels, and manage distress situations in areas with strong currents.
---
Image: Rolls-Royce will provide power systems to the 71.2m long UT 755 S design buoy tender vessel that is scheduled to be delivered in 2015. Credit: Rolls-Royce