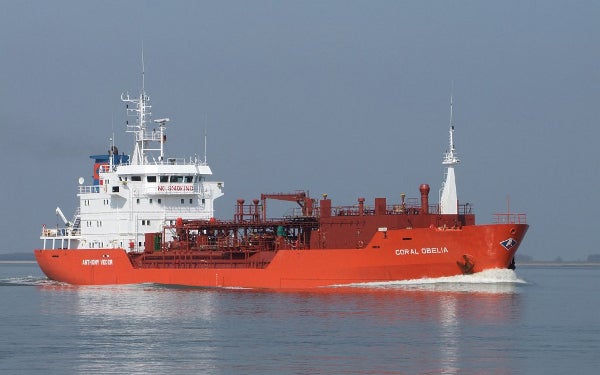 Saudi Basic Industries Corporation (SABIC) has started construction on two gas tankers powered by liquefied natural gas (LNG) to transport its olefins products.
The LNG-powered vessels are being built in line with the European Union's anticipated directive for the reduction of sulphur emissions from vessels operating in the North Sea by 2015.
Upon delivery in 2014, the two gas carriers will be used to transport olefins from a major plant in Teesside, UK, to ports in north-west Europe and Scandinavia.
The two new LNG-powered gas carriers will be used by Dutch firm Anthony Veder under a contract with SABIC, the first chemical firm to order gas carriers running on LNG.
LNG-powered vessels produce no sulphur emissions, while CO2 emissions are up to 20% less compared to fuel oil. NOx emissions are almost 90% less.
SABIC manager of sourcing and contracting, supply chain chemicals Europe Michel Wintraecken said that the move is the right thing for the company to do, from an environmental and economic point of view.
"The environmental benefits are profound and we also see it as a clear advantage that LNG is a bunker fuel, the pricing of which is disconnected from crude oil," Wintraecken said.
Anthony Veder CEO Jan Valkier said: "Our fleet is being continuously modernised, renewed and adjusted to comply with regulations, customer requirements and the high standards upheld by the gas industry."
Anthony Veder owns and operates a fleet of gas tankers to transport petrochemical, liquefied petroleum and natural gases, ammonia and carbon dioxide.
---
Image: SABIC's two LNG-powered tankers are scheduled to be delivered in 2014. Photo: Anthony Veder, PR060.