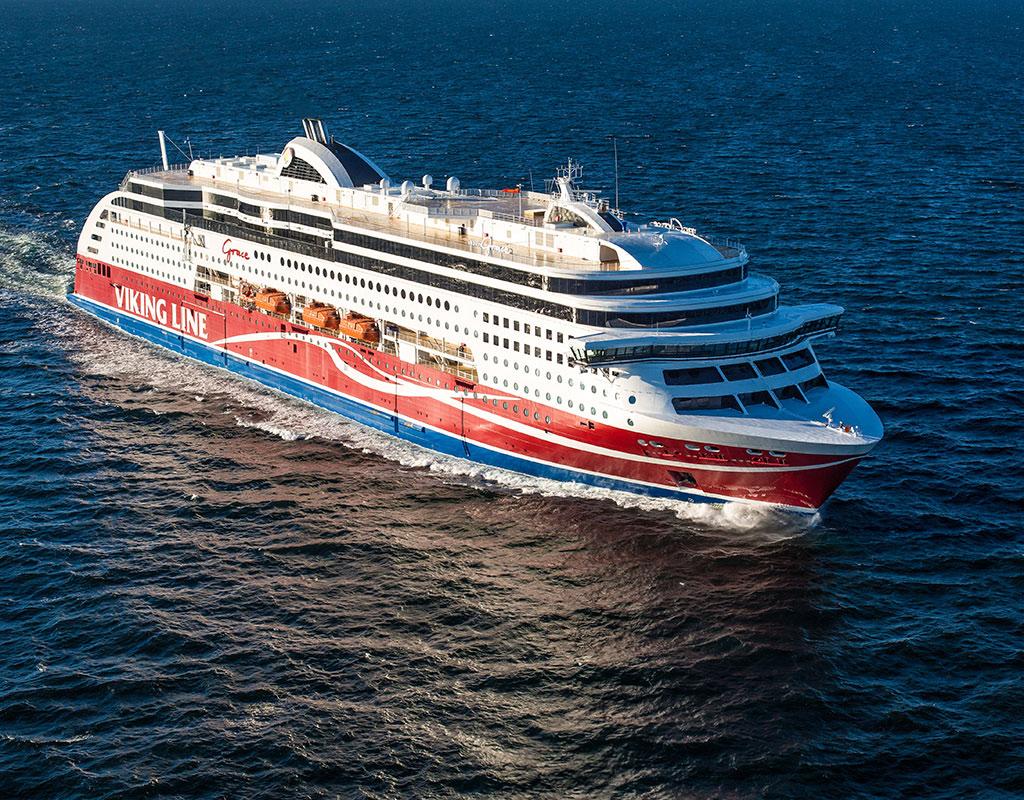 L-3 Sam Electronics has equipped Viking Line's new 57,000t passenger ferry, Viking Grace, with a NACOS Platinum integrated navigation control system.
The company has also installed a Valmatic Platinum integrated automation system from its associate firm, L-3 Valmarine.
STX Finland built Viking Grace at its Turku shipyard; the vessel is the world's largest LNG-fuelled ferry and is claimed to be the most environmentally friendly and energy-efficient vessel of its type.
The vessel, which is scheduled to enter service in January 2013, will fulfil the strict 2015 Baltic regulations on gas emissions and will be operated along the Turku – Aland Islands (Finland) – Stockholm (Sweden) route on the Baltic Sea.
The new NACOS Platinum bridge system includes four S and X-band radars connected to a series of five Multipilot, Chartradar and Ecdispilot multifunction workstations in order to control all main radar, ECDIS and conning operations, apart from those for automatic steering and voyage planning.
Additional workstation consoles and displays are positioned at the starboard and port wing areas, as well as the captain's cabin.
SAM's new bridge navigational watch alarm system (BNWAS) is also included in secondary sensors like AIS, VDR, DGPS, doppler log and echosounder navaids.
Valmatic Platinum comprises added capabilities for vessel power management and emergency shutdown, while a communications network linked to multifunction workstations in the engine control room and on the bridge provides complete management control.
The integrated automation system comprises four control/monitoring workstations around the vessel and a ship-wide network to monitor access through portable multifunction workstations.
Viking Grace has a length of 214m, breadth of 31.8m, capacity for 2,800 passengers in its 880 passenger cabins and accommodation for a crew of 200.
---
Image: Viking Line's Viking Grace passenger ferry will enter service in January 2013, operating on the Turku – Aland Islands – Stockholm route on the Baltic Sea. Image courtesy of Viking Line.