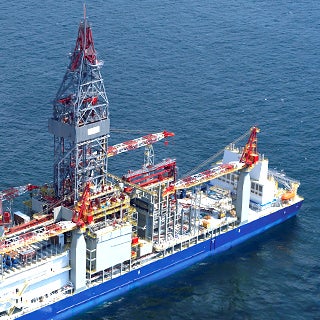 Jurong Offshore, a subsidiary of Sembcorp Marine, has won an $806.4m order from Sete Brasil to design and construct an ultra-deepwater drillship.
The order marks the seventh drillship Sembcorp has secured and follows orders for six other drillships received from Sete Brasil since February 2012.
To be built to Jurong Shipyard's Espadon drillship design, all seven vessels will have advanced capabilities and specifications to carry out deepwater operations around the world.
Each vessel will be fitted with modern drilling facilities, a large deck area, efficient deck arrangement, dynamic positioning class 3 (DP-3) capabilities and superior motion, as well as a large moon pool for improved drilling operations, according to Sembcorp.
The 180-capacity drillships will be capable of operating in water depths of up to 10,000ft and drilling to depths of up to 40,000ft.
The seventh drillship unit is expected to be delivered in the third quarter of 2016; all seven drillships are scheduled to be delivered between the second quarter of 2015 and the fourth quarter of 2019.
The vessels will be chartered to Petrobras for 15 years for offshore oil and gas exploration in the Santos Basin in Brazil.
Out of the seven drill ships to be built at the Jurong Aracruz yard in Estaleiro, Brazil, six will be delivered to Sete Brasil and one will go to Sete Brasil's Dutch subsidiary Guarapari Drilling.
In October 2012, Jurong Shipyard awarded a contract to Wärtsilä for the supply of main generating engines and thrusters for six new drill ships.
Under the deal, Wärtsilä was responsible for installing each ship with six 16-cylinder Wärtsilä 32 main generating sets and FS3510/NU underwater de-mountable thrusters, with delivery scheduled for 2013.
---
Image: All seven drillships to be built on the Jurong Espadon drillship design will be delivered between the second quarter of 2015 and the fourth quarter of 2019. Photo: Aker Solutions.