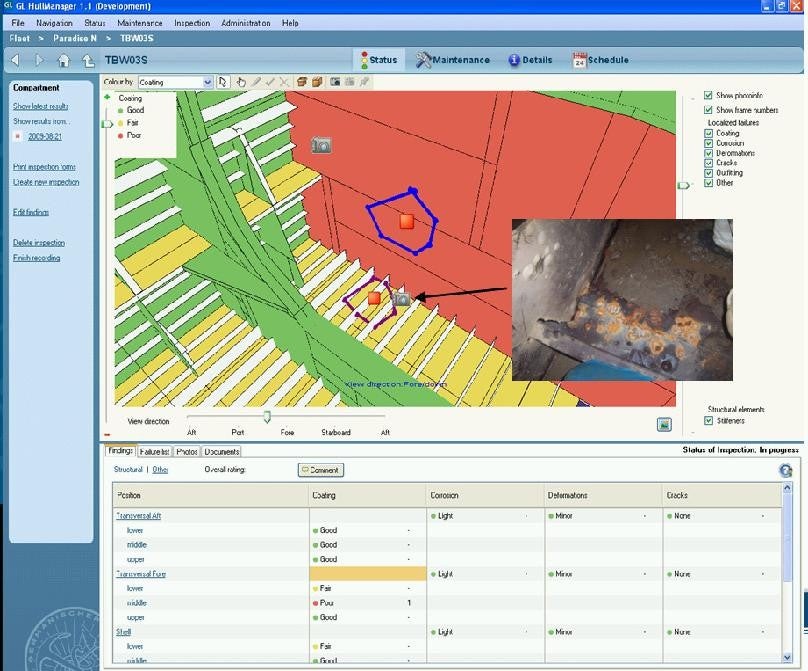 GL Maritime Software has won an order from Shanghai Ocean Shipping (Shanghai COSCO) to install its hull integrity management software, GL HullManager, on seven container vessels.
The hull integrity management software has been developed as a software and service package for shipowners, managers and operators.
According to the GL Group, GL HullManager supports the entire hull integrity process, from inspections to reporting and condition assessments of tanks, cargo holds and coatings across the lifecycle by means of crew inspections and thickness measurements.
Use of a vessel-specific 3D-model allows visualisation and assessment of the hull's structural condition.
The system will allow crew members to mark findings, attach photos and descriptions to a 3D model of their vessel, which can then be viewed onshore.
GL's head of maritime software Dr Torsten Buessow said that the company will support COSCO with its advanced hull integrity solution.
"This allows the shipping companies to prove to charterers that their ships are maintained to high standards, and in addition reduces maintenance efforts, the cost of repairs, and drydocking or offhire times," Buessow said.
HullManager also provides early warning about the condition of the hull, allowing shipowners and operators to carry out maintenance before costly repairs are necessary.
GL HullManager was introduced in 2011; since then it has been equipped on 150 vessels of various types, GL Group said.
Shanghai COSCO is a subsidiary of China Ocean Shipping Company (COSCO), which owns and manages around 800 modern merchant vessels with a total tonnage of 56 million dwts and an annual carrying capacity of 400 million tonnes.
---
Caption: GL HullManager will enable crew members to mark findings, attach photos and descriptions to a 3D model of their vessel that can then be viewed onshore. Image: GL Group