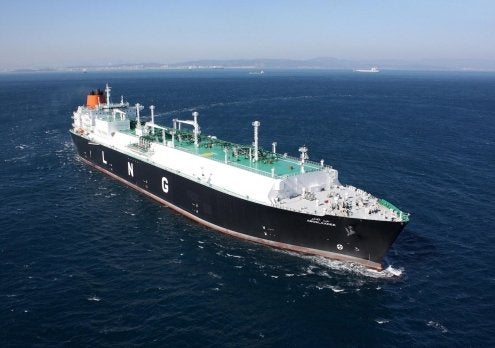 South Korea's Samsung Heavy Industries (SHI) has won a $400m order from Golar LNG of Norway to build two LNG carriers.
Each of the two vessels will have a capacity of 160,000cbm and are scheduled for delivery in the second quarter of 2014 and in early 2015.
According to the company, the order also includes an option for an additional vessel which is scheduled to be delivered in 2015.
Golar said that the vessel contracted for delivery in early 2015 also comes with the option for construction as an FSRU.
All of the Golar's existing newly ordered the vessels will be delivered with tri-fuel diesel electric engines.
Golar LNG chairman John Fredriksen said that with a total of 13 newbuilings and a further 4 options the company has secured a strategic unequal position to meet its customers' demand in the LNG industry.
"The Board has already seen strong interest for short and long term charters and expects that a solid charter portfolio can be developed prior to the individual deliveries of the new buildings," Fredriksen said.
"With the existing new building program in place both Golar LNG and Golar Partners has secured the strategic position to have strong growth in cash flow and earnings in the period up to 2016."
Earlier this month, Golar in order to expand its fleet had placed an order with South Korean shipbuilder Hyundai Heavy Industries (HHI) to build two 162,000 cbm LNG carriers.
HHI's affiliate Hyundai Samho Heavy Industries will build the two LNG carriers, which also includes an option for two additional same class LNG carriers.
The LNG carriers will a feature dual fuel diesel engine system (DFDE) allowing the ships to run on fuel oil and natural gas, and are scheduled to be delivered between the second quarter of 2014 and the first half of 2015.
Golar expects LNG trade to increase by 8% to 10% each year in the region over the next few years, which will grow more if US LNG exports materialise.
Image: Golar LNG had ordered pair of 162,000 cbm LNG carriers from HHI.