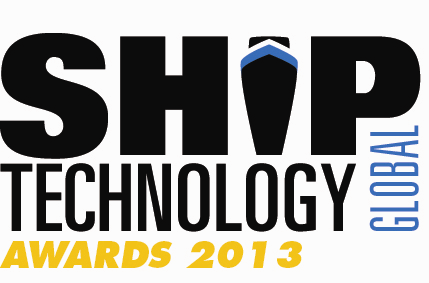 A growing need for cost-savings and greater accountability for emissions and environmental performance within the shipping industry has resulted in a huge upswing in eco-friendly marine propulsion and power systems.
To celebrate innovation in this field Ship Technology global has shortlisted a selection of designs, concepts and breakthrough technologies all of which are capable of fundamentally changing energy and efficiency within the maritime industry.
To see the shortlist in full please read the latest edition of Ship Technology Global. The winner will be announced in the next issue, published in October.
Eco Marine Power – Aquarius MRE
The Aquarius MRE System is an advanced integrated system of rigid sails, solar panels and energy storage modules designed to harness both wind and solar power.
First released in 2012 the company has forged ahead in 2013 through a serious of partnerships demonstrating the company's relentless pursuit of innovation throughout the entire MRE ecosystem. Deals include a partnership with Solbian Energie Alternative Srl of Italy to focus incorporating their technology into EMP's EnergySail – a configurable rigid sail that is able to tap into the power of the wind and sun.
Most recently the company established a deal with KEI System Ltd (KEI) of Osaka, Japan, for the development of the Aquarius Monitoring and Automation System or Aquarius MAS – a marine computer system capable of monitoring and/or controlling equipment on ships including wind and solar power devices.
Duke University – Hull Coatings
Duke University engineers have developed a polymer that can prevent fouling on ships' hulls by twitching, creasing and wrinkling. Taking inspiration from the same barnacles and bacteria that cause the problem in the first place, unlike most other hull coatings this approach is entirely non-toxic.
The technology has been tested with good results in the laboratory and researchers are now working on reducing cost and longevity of the material which has already received serious interest from an industry keen to save millions on down time and fuel-drag.
Corvus Energy – Prinsesse Benedikte
At the end of July 2013, the 124-metre Prinsesse Benedikte – the largest hybrid vessel ever built, nicknamed the "Prius of the Sea" – is anticipated to go live with her new hybrid system on Denmark's Rødbyhavn to Puttgarden route.
Powered by Vancouver-based Corvus Energy's advanced lithium polymer battery solution, it will reduce maintenance costs, fuel consumption, greenhouse gas emissions and noise production, while increasing revenue and technical efficiency. If it floats, and we're certain it will, the Prinsesse Benedikte will set the benchmark for innovation in hybrid passenger vessels.
DNV & PSE – On-board CCS
In February 2013 Det Norske Veritas (DNV), and Process Systems Enterprise Ltd. (PSE), announced that their joint Maritime CCS (carbon capture and storage) research and development project successfully developed a concept design for on-board chemical CO2 capture.
The results show that the concept is technically feasible and capable of reducing ship CO2 emissions by up to 65%. For a VLCC tanker, this could correspond to capturing more than 70,000 tonnes of CO2 per year, directly transforming emissions to a tradable product. Financed by the UK's Technology Strategy Board and the Research Council of Norway under the EUROSTARS initiative, the design captures liquid CO2 until it can be discharge into transmission and storage infrastructures at the next suitable port.
Sky Sails – Wind Propulsion
Consisting of three main components: a towing kite with rope, a launch and recovery system and a control system for automated operation, Sky Sails patented design makes use of the cheapest and most powerful source of energy at sea – the wind.
So persuasive is the potential of this particular technology that for the first time wind propulsion will be taken into account when computing the Marine Environment Protection Committee's Energy Efficiency Design Index (EEDI) for 2013.
Maersk – Triple E
Launched in July 2013 in Okpo, South Korea the Mærsk Mc-Kinney Møller, is the largest ship ever built. The first of the Triple- E class, the vessel sets new standards in the container industry, not only because of its epic size, but also because of a unique design which ensures the vessel emits 50% less CO2 per container moved than the current average on the Asia-Europe route.
The Triple-E will also consume approximately 35% less fuel per container than comparable ships, a true feat of sustainability design and engineering.