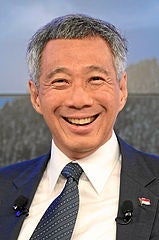 Singapore is planning to invest around $8bn to double its container port capacity after being pushed into second place by Shanghai as the world's busiest harbour in 2010.
The move is part of Singapore Prime Minister Lee Hsien Loong's plan to stimulate economic revival in the country, according to Bloomberg.
Mizuho Bank economist Vishnu Varathan told Bloomberg the plan may spur yearly growth of 5% and that port building costs could top $8bn.
The project includes shifting the port's terminals to create 1,000ha of space for the construction of a larger deepwater port at Tuas in the southwest.
The government said some berths at the expanded container terminal at Tuas may be ready by 2022.
According to Singapore Transport Minister Lui Tuck Yew, the Tuas facility will have the capacity to handle 65 million standard 20ft containers each year.
The country handled around 32 million containers in 2012, the most after Shanghai.
Singapore, which is facing increasing competition from neighbouring ports, is facing greater congestion and is being forced to add more homes on the island as its population is expected to reach 7 million by 2030.
---
Image: Singapore Prime Minister Lee Hsien Loong. Credit: World Economic Forum/Moritz Hager.